Julie Harrison - Riesling
Publish Date

Thursday, 15 March 2018, 3:03PM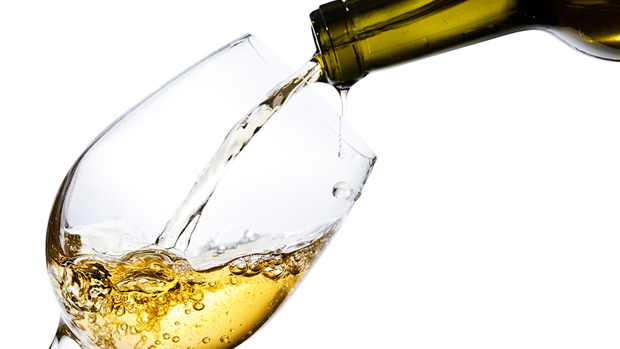 Author

By Julie Harrison
Riesling has had a questionable reputation in New Zealand, often due to very bad bulk wines being incorrectly labeled as Riesling in the 70's and 80's.  It is in fact responsible for some of the world's best wines and it is well worth trying in both its dry or sweeter form.  It is a great food wine, pairing well with seafood, white meats and Asian food and its relatively low alcohol level makes it a good lunchtime option.  
Riesling is a versatile, aromatic grape variety that can range from being incredibly sweet to bone dry.  It can be drunk young when it is fresh and zesty or aged to develop delicious honey, ripe peach and even petrol/kerosene characteristics.  It is usually light in alcohol and high in acidity and the crisp, drier styles are great for the summer months.   The acidity of this wine helps balance the wine even when there is a significant amount of residual sugar and provides the backbone for aging.  Don't be put off even if you think you do not like sweet wine as a good Riesling is all about balance between sweetness and acidity.   Riesling is made very simply with very little use of oak or other winemaking intervention meaning none of the natural grape aromas or flavours are masked.  Riesling certainly packs a punch when it comes to aroma, which is immediately apparent when you have a good sniff of your wine glass.    They are often flowery and perfumed with aromas of apples, pear and citrus moving more into the tropical fruit and stone fruit spectrum if the grapes have been picked riper.  Minerality is a common feature of Riesling with wines being described as steely or slatey.   They can be anything from a pale straw colour to rich gold.
Germany is King when it comes to Riesling with the most famous wines coming from the Mosel and Rheingau regions.    The cool German climate leads to a long growing season producing wines that are physiologically ripe with great structure.    Wines range from the ultra sweet, botrytised, late picked styles to bone dry.   Wines labeled Beerenauslese or Trockenbeerenauslese are late picked wines made from grapes very high in sugar but also high in acidity.   Fermentation of the very high sugar content grapes is often difficult and the wines are often low in alcohol.   These luscious wines can age for many years even centuries!   If you are a fan of dryer Riesling look for Trocken on the label or for a bit more sweetness, Halbtrocken or Liebliche.   Alsace in France is also famous for Riesling.  Alsatian Rieslings are usually dry and higher in alcohol than their German counterparts tending to feel "richer" and more full-bodied.
Clare Valley in South Australia is the most famous region in Australia for producing great Riesling.  These wines exhibit a strong citrus character, in particular lime, orange blossom and apple.   New Zealand has a great climate and soils suited to Riesling with plantings throughout the grape growing regions of the South Island.  New Zealand Rieslings range from bone dry styles with mouth tingling dryness to ultra-sweet dessert wines.    New Zealand's cooler climate and stony, well drained vineyards are particularly good at bringing Rieslings aromatics to the forefront and again, due to high acidity, these wines will age well. 
Take your Radio, Podcasts and Music with you