Aaron Carter claims Michael Jackson behaved "inappropriately" around him as a child
Section

News,

Publish Date

Tuesday, 21 May 2019, 2:11PM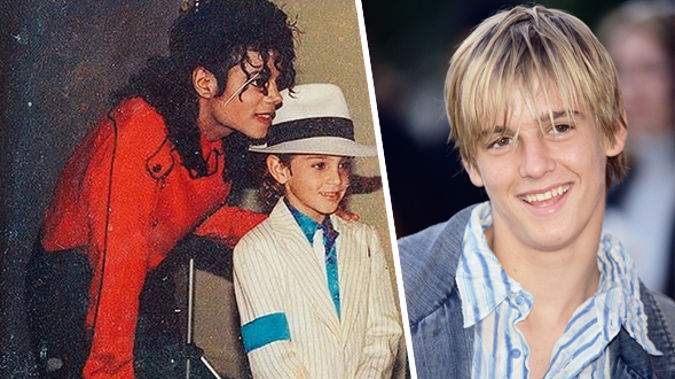 After spending months defending the late King of Pop, Aaron Carter has shocked fans after he made claims Michael Jackson did act "inappropriately" towards him as a child.
Following the release of Leaving Neverland, in which Wade Robson and James Safechuck accused Jackson of sexually abusing them as children, Carter criticised the men, saying they were "stomping on an icon and a legend's grave" by coming forward with their accusations.
He also questioned why they had not come forward with their allegations when the late star was alive and stated his own personal experience with Jackson was "gentle and beautiful and loving and embracing".
However, the 31-year-old singer - who said he had "hung out" with Jackson and stayed at his house and in his bedroom when he was 15 years old - is now vowing to tell his own story about Jackson.
He said: "To be honest, after seeing everyone's stories unfold, I was a little aggressive. I mean everyone has their own stories, and everyone has their own situations, so you know, I can't really take away from that. I don't know, so I can't say 'Oh I was there, I was a fly on the wall.' Because I don't.
"In regards to that situation, I actually have my own experience that happened with Michael, so I'm going to be talking about that in the future."
And now, in an interview for an upcoming episode of Marriage Boot Camp: Reality Stars Family Edition, Carter can be heard initially defending the 'Thriller' hitmaker, before alleging there was one time where he acted inappropriately. 
READ MORE:
• Michael Jackson's son Blanket makes rare public appearance - he's all grown up and looks unrecognisable!
• Leaving Neverland director admits one of Michael Jackson's accusers' story is inaccurate ...
"Michael was a really good guy, as far as I know, a really good guy. He never did anything that was inappropriate. Except for one time. There was one thing that he did that was a little bit inappropriate."
When asked whether his experience involves alleged abuse, Aaron said: "You're just going to have to find out when I talk about. You're just going to have to find out."
No further details on Carter's allegation were shared. 
In a message to Jackson's estate, Carter said: "Stay strong. I love you guys and even if I say something that you don't like, it's still my truth and you're just going to have to accept it."
Meanwhile, Jackson's estate and family have continually denied the allegations against the late performer and maintain his innocence.
They denounced the film and filed a lawsuit against HBO over the documentary.