Adam Lambert reveals he wants to play George Michael in a biopic
Publish Date

Monday, 23 March 2020, 5:21PM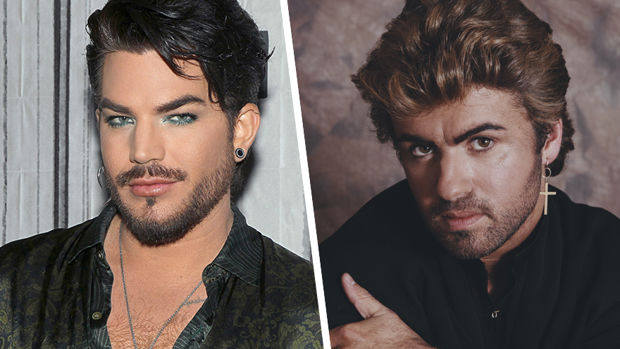 After making a cameo in the Freddie Mercury biopic, Bohemian Rhapsody, it appears Queen frontman Adam Lambert has his eyes on a more prominent role.
The former American Idol star has revealed he wants to play George Michael in a movie about the singer's life - and we can't think of anyone better suited for the part!
Speaking to Metro, the 38-year-old singer confirmed he's interested in the role following the success of recent musical biopics Rocketman and Bohemian Rhapsody.
"I'd like to see a George Michael biopic. I think that would be very interesting. That'd be cool.
"I just feel like, we don't know that much about him. You know, to me, it would be great to kind of explore George's life."
READ MORE:
• Watch George Michael with James Corden in the first ever 'Carpool Karaoke'!
• Adam Lambert releases a beautiful new piano cover of Cher's 'Believe'
When asked about who he thinks could play the leading role, Adam replied: "I'd give it a go. Yeah, sign me up."
Funnily enough, Adam and George already share a bit of a connection ...
George also stepped into Freddie Mercury's place for a special benefit concert to perform 'Somebody To Love' with Queen.
The 'Careless Whisper' hitmaker died on Christmas Day in 2016 from heart and liver disease. He was 53 years old at the time of his death.