An incredibly rare baby giraffe has just been born in Tennessee
Publish Date

Tuesday, 22 August 2023, 2:53PM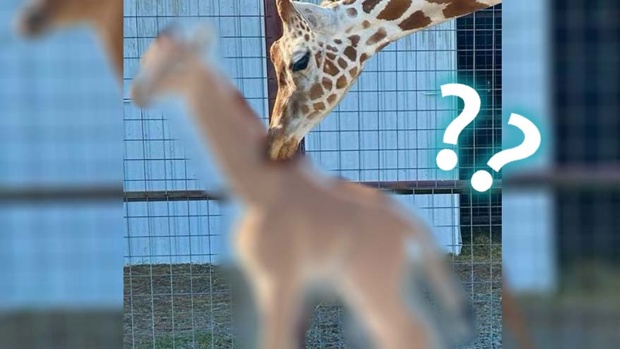 A zoo in Tennessee has welcomed a baby giraffe - without any spots!
The spotless giraffe was born at Brights Zoo in Limestone, Tennessee, on July 31 and according to experts, she is the only known only solid-coloured reticulated giraffe in the world!

She is less than a month old but she is already standing at 6 feet tall.
The zoo has asked for the public to help with naming the baby, with options currently narrowed down to four options: Kipekee, which means unique; Firyali, which means unusual or extraordinary; Shakiri, which means "she is most beautiful"; and Jamella, which means "one of great beauty."
In an email to CBS News, the zoo's director David Bright said the last recorded spotless giraffe was in 1972 in Tokyo. That giraffe, named Toshiko, was born at Ueno Zoo, according to archival photos.
Reticulated giraffes are a species of giraffes with brown and orange spots which are native to Africa and in 2018 were listed as endangered, according to the Giraffe Conservation Foundation.

The zoo is hoping the headline-making giraffe will bring attention to the challenges the species faces in the wild.
"The international coverage of our patternless baby giraffe has created a much-needed spotlight on giraffe conservation," said Tony Bright, founder of Brights Zoo.
"Wild populations are silently slipping into extinction, with 40% of the wild giraffe population lost in just the last 3 decades."
How gorgeous is she! 
Take your Radio, Podcasts and Music with you