Andrea Corr shares heartbreaking revelation she suffered five miscarriages
Publish Date

Tuesday, 15 October 2019, 11:09AM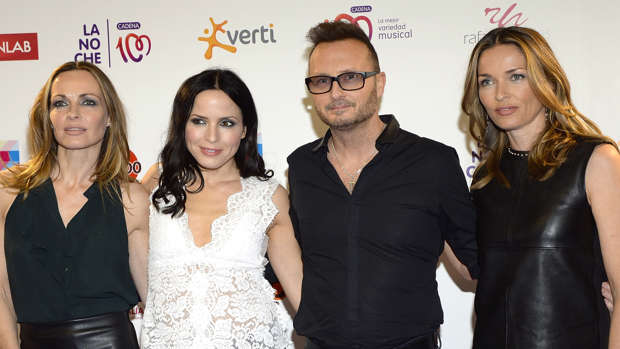 The Corrs frontwoman, Andrea Corr has revealed she suffered five miscarriages while trying for a baby with husband Brett Desmond.
The Irish star, who found fame alongside her siblings Sharon, Caroline and Jim, has opened up about her heartache in her new book, Barefoot Pilgrimage, which is set to be released next week.
Andrea, who tied the knot with Brett in 2009, told the Daily Mail's You magazine: "Every time, no matter how often it happens, as soon as you discover you're pregnant, you so quickly go into the mode of hoping and dreaming for this child – and then suddenly it's all gone.
"Every time I'd feel so sad for a life that wasn't there any more and also really frightened that this was it. That I'd always miscarry."
Sharing an excerpt from her new book, the 45-year-old said: "I have miscarried five times.
"The first and second (were) the most devastating, as I could not see yet what...who, I would later be blessed with.
"I walked and I prayed. And my mother-in-law, Pat (a blessing in herself) prayed and lit a candle for us every day."
Now mum to seven-year-old Jean - who was named after Andrea's beloved mum who died when the star was just 25-years-old - and five-year-old Brett Jr, Andrea says she is kept busy.
READ MORE:
• The Corrs have announced they're reuniting for a massive tour!
The family, who have been living in London, are now planning to move back to Dublin.
She said: "Yes, we're moving back here, and the kids will go to school in Dublin. I had always wanted to do that.
"I know the welcome we have as Irish all over the world. I want our children to have that, too; there is something special about being Irish."
The Corrs first performed together back in 1990, before bursting onto the music charts with hits including 'Runaway', 'Breathless', 'Dreams' and 'So Young'.
There were reports earlier this year that the 'Irresistible' hitmakers could be set for a new tour next year with a series of gigs across Ireland, the UK and America.