Amazing van Armistice tribute
Section

News,

Publish Date

Tuesday, 13 November 2018, 8:24AM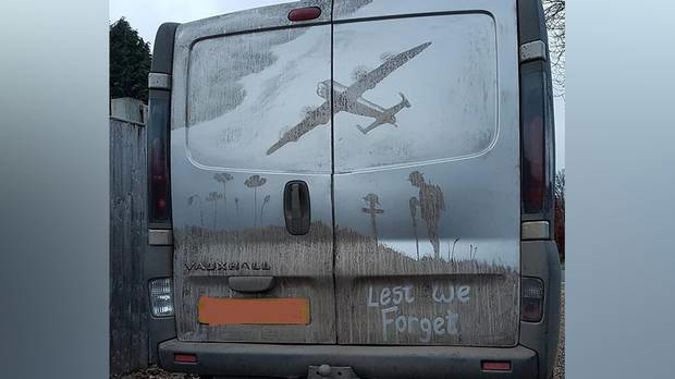 A dusty van was UK artist Shaun Harvey's canvas of choice when he created an amazing tribute to the soldiers that fought in World War One for Armistice Day.
He took to the back of the Vauxhall van and drew an amazing poppy-filled landscape complete with fighter plane flying overhead.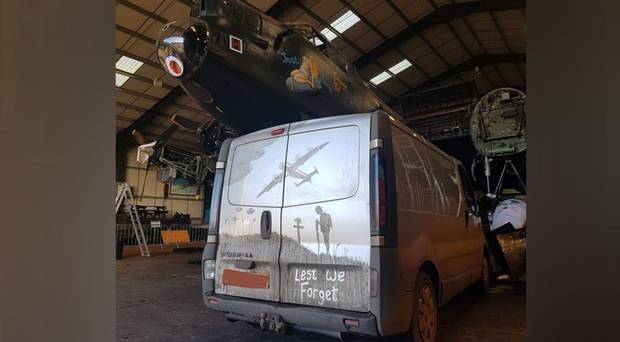 He posted the snap of the van underneath a Lancaster bomber with the caption: "Cleaned some of my van ..."
Shaun explained that he was inspired by his 6-year-old son to complete the piece after he kept talking about "poppy week."
It only took a couple of hours to make, Shaun said.
"I just worked on it bit by bit and eventually ended up with something that's pretty good," Harvey told Metro News.
"I did it for my little boy who has been saying that it's 'poppy week' all week."
READ MORE: 
"We live right by RAF Coningsby and so we see the planes going overhead, sometimes Lancasters even fly over."
The picture has been shared over 4,500 times since it was first posted on Facebook.
What an amazing creation!