Ashton Kutcher and Mila Kunis don't plan on leaving much for their children down the track
Publish Date

Tuesday, 12 November 2019, 2:27PM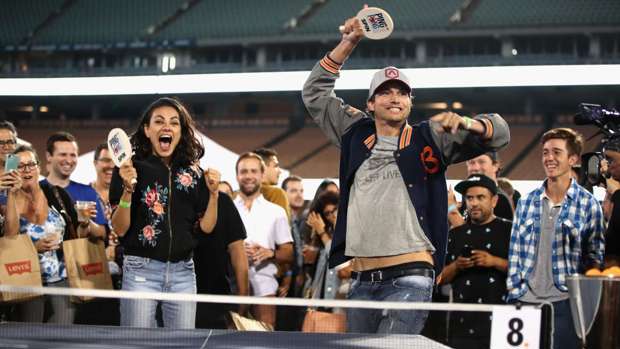 Another pair of Hollywood A-listers have revealed their plans to donate their fortune to charity, rather than leaving it to their children. Ashton Kutcher and Mila Kunis have joined the growing list of celebrities who have opted to let their offspring fend for themselves. 
Then couple currently have 2 children, daughter Wyatt Isabelle Kutcher, aged 5, and son Dimitri Portwood Kutcher, aged 3.
In a podcast episode hosted by fellow actor Dax Sheppard, titled 'Armchair Expert' Kutcher eluded to the fact he would not be setting up trust funds for his 2 children. 
"My kids are living a really privileged life, and they don't even know it," the actor said on the podcast. 
"And they'll never know it because this is the only one that they'll know.
"I'm not setting up a trust for them. We'll end up giving our money away to charity and to various things."
The 'That '70s Show' star did however say he'd be happy to invest in some potential business plans his children may have in the future, but simply gifting them money was not an option. 
"If my kids want to start a business, and they have a good business plan, I'll invest in it. But they're not getting trusts," he said.
Kutcher, who actually first met his wife Mila Kunis on the set of 'That '70s Show' is reported to be worth over $200m ($314m NZD) and wife Mila worth $102m. 
Alongside Kutcher and Kunis, celebrities like Sting, Gordon Ramsay and Simon Cowell have also been on record suggesting the vast majority of their fortune will go to charities rather than their children.