Bindi Irwin pays emotional tribute to her dad Steve with baby Grace 15 years after his passing
Publish Date

Tuesday, 7 September 2021, 5:48PM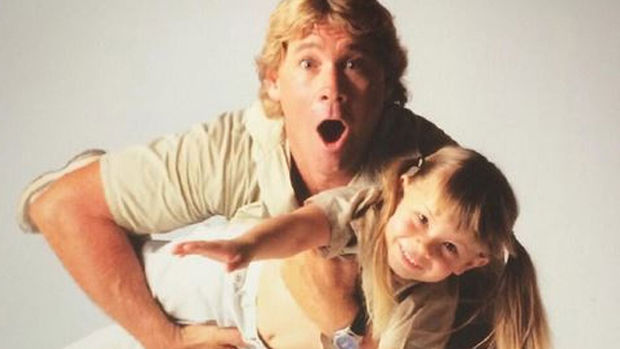 Saturday marked 15 years since beloved Australian wildlife expert Steve Irwin passed away.
To mark the emotional occasion Steve's daughter Bindi Irwin took to social media with a beautiful new photo of her daughter Grace Warrior Irwin Powell to pay tribute to her late dad.
The sweet picture shows the five-month-old sitting on the ground in her iconic khaki Australian Zoo uniform, complete with a pink bow on her head and a huge smile on her face. 
Bindi also shared a heartwarming photo of Steve - who was also known as The Crocodile Hunter - playing with her when she was a young girl.
Alongside the snaps, the 22-year-old conservationist wrote: "This sweetheart has been watching her 'Grandpa Crocodile' on the projector at our camp here on the Steve Irwin Wildlife Reserve.
"She lights up when she sees him on screen. I wish with all my heart that Dad could hug my beautiful girl."
She continued: "It's been 15 years since he passed away. I hold on to the thought that he's her guardian angel now, watching over the most special part of my life, Grace Warrior."
Steve died on September 4, 2006, after being struck by a deadly stingray barb while filming for one of his many TV shows off Port Douglas in North Queensland, and left a family, a nation, and the world in shock.
Bindi and her brother, Robert, who were just eight and two years old respectively when their famous father died, have worked tirelessly alongside Terri to honour their father's wildlife warrior legacy.
Irwin and her husband, Chandler Powell, named their daughter Grace after Steve.
The former Dancing With The Stars champion previously explained that Grace's middle names, Warrior Irwin, are a tribute to Steve and "his legacy as the most incredible Wildlife Warrior."