Brad's hilarious attempt at water skiing
Section

News,

Publish Date

Friday, 11 January 2019, 2:00PM
Bradley Walsh's 'Breaking Dad' is in full swing and UK fans are absolutely loving it.
The show puts Bradley and his son Barney up against each other in a set of challenges which take them a long way out of their comfort zones.
So far we've seen Bradley jump out of a plane with Barney, something that the Chase host wasn't too jazzed on, but still followed through.
Take a look at that hilarious clip here: 
In the latest episode of the hit show, the father and son duo visit Lake Havasu to enjoy some of the activities that the American holiday destination has to offer.
Unfortunately for Bradley, when it came to water skiing on the lake, Barney was a lot more competent than his father.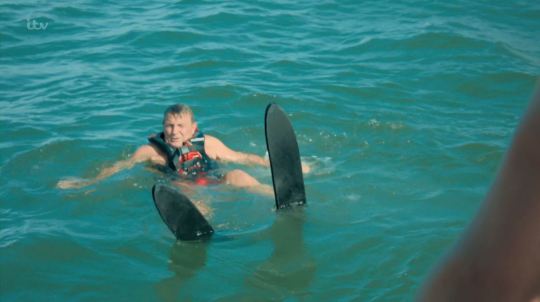 Photo / ITV 
And fans made sure to let Bradley know about it on Twitter after the show.
Brad needed a little lie down after the 'incident' which left him gasping for air on the lake...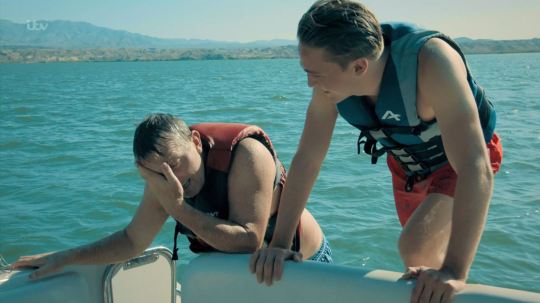 Photo / ITV 
If you want to watch the show yourself, you can here!