Britain's oldest dog still going strong at '103 years old'
Publish Date

Saturday, 4 April 2020, 3:13PM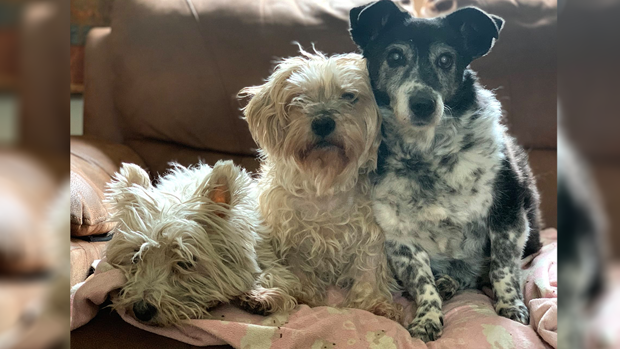 Queenie, a 21 year old black and white terrier is thought to be Britains oldest dog. 
The equivalent of 103 in human years, the sprightly canine appears to be showing no signs of leaving us just yet.
Although being almost totally blind, and often needing pushchair for assistance during walks, Queenie still enjoys a "mad five minutes" and a brisk walk in the garden. 
Owner Bridget Pike said: "Queenie is one tough cookie. Despite the fact she can't run around like she used to, she loves to be out and about."
Bridget, who works at dog rescue centre in Salisbury, adopted a stray Queenie in 2018.
She said: "I feel so privileged to have been able to offer Queenie a happy home. She brings so much joy to my life, I couldn't imagine my life without her."
"She has so much character and it just goes to show that you shouldn't overlook older dogs, there's often still plenty of life and love left in them!"
Awww!