Celine Dion cancels world tour amid ongoing health struggles
Publish Date

Monday, 29 May 2023, 4:20PM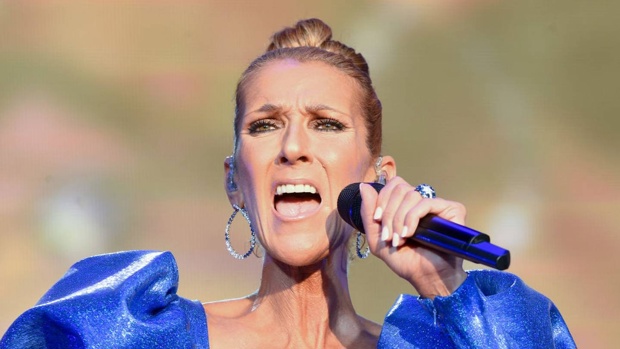 Celine Dion has cancelled her entire world tour because of her ongoing battle with SPS.
The 55-year-old singer suffers from Stiff Person Syndrome - a neurological disorder characterized by progressive muscle stiffness and recurring episodes of muscle spasms.
The star had been due to resume her Courage World Tour across Europe in August after initially postponing the run in 2022 over the condition but has now been forced to cancel the entire 42-date run as she "works hard" on regaining her strength.
In a statement, she said: "I'm so sorry to disappoint all of you once again. I'm working really hard to build back my strength, but touring can be very difficult even when you're 100 per cent.
"It's not fair to you to keep postponing the shows, and even though it breaks my heart, it's best that we cancel everything now until I'm really ready to be back on stage again. I want you all to know, I'm not giving up… and I can't wait to see you again."
The My Heart Will Go On songstress had managed to complete the 52 North American dates of her world tour when she was forced to postpone further legs of her tour over struggles with the extremely rare autoimmune condition and explained in an emotional video that while singing is what she "loves most", she has had no choice but to focus on recuperation.
She said: "All I know is singing; it's what I've done all my life and it's what I love to do the most. I miss you so much. I miss seeing all of you being on the stage performing for you. I always give 100 per cent when I do my show, but my condition is now allowing me to give you that right now.
"For me to reach you again I have no choice but to concentrate on my health at this moment and I have hope that I'm on the road to recovery. This is my focus and I'm doing everything I can to recuperate."
Dion's team has advised fans that ticketholders should reach out to their original point of purchase for a refund.
-Bang Showbiz

Take your Radio, Podcasts and Music with you