Coronavirus: New Zealand to move to red tonight as Omicron hits the community
Publish Date

Sunday, 23 January 2022, 11:05AM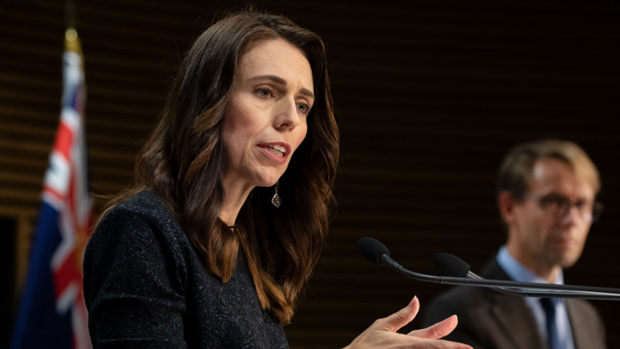 The Prime Minister has confirmed New Zealand will move to red at 11.59pm tonight.
The announcement comes as nine Covid cases in Motueka and an Air New Zealand crew member linked to them are confirmed to have the Omicron variant.
The family in Motueka attended a wedding on January 13 and another event a few days later. These events had well over 100 people.
The Air New Zealand crew member was potentially infectious while working on five flights, which are now locations of interest.
Omicron is now circulating in Auckland and possibly the Nelson area, if not further, Jacinda Ardern said.
Previously six people had been confirmed to be infected with Omicron in the community after the highly contagious variant slipped through the border controls.
That included two Auckland Airport workers, an MIQ staffer, two close contacts and another person who spent two days moving about in Palmerston North while potentially infectious after being discharged from MIQ.
READ MORE:
• 95-year-old Kiwi man reflects on epidemics New Zealand has survived before
• It turns out there's a simple scanning hack for the NZ Covid tracer app and here's how to do it ...

Moving to red means more restrictions on gatherings and businesses, but domestic travel can continue. There would be no more borders around regions, such as the recent Auckland borders.
In red, face coverings are mandatory when travelling on public transport, in retail and to an extent in education. Public facilities and retail outlets are open, with capacity limits.
With a vaccine pass, many businesses and events can have a maximum of 100 people, including hospitality, gyms, weddings and tangihanga. Without passes, hospitality services must remain contactless and the aforementioned gatherings are limited to 25 people.
People should work from home if appropriate, while tertiary education, schools and early childhood care centres remain open with public health measures in place. Tertiary students must study remotely if they don't have a vaccine pass.
Gyms and close contact businesses such as hairdressers and beauty salons can open in red as long as public health measures are in place.
For more information visit covid19.govt.nz.
Take your Radio, Podcasts and Music with you