Dame Julie Andrews felt unworthy of her Oscar for 'Mary Poppins'
Publish Date

Monday, 4 November 2019, 3:54PM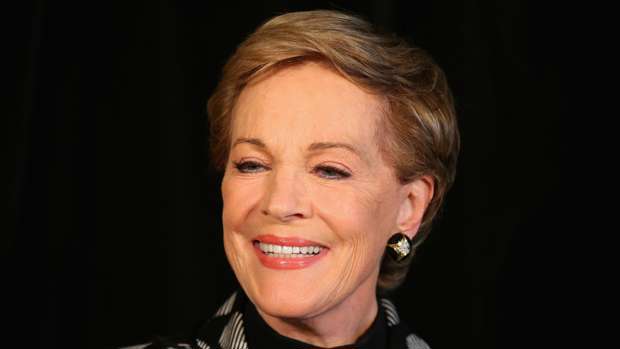 The 84-year-old actress has admitted she kept her Academy Award in the attic because she questioned whether her performance as the practically-perfect nanny was worthy of the accolade.
Speaking on 'The Graham Norton Show', Julie confessed: "l kept the Oscar in the attic for a very long time because I thought I'd been given it as a 'Welcome to Hollywood' and I didn't feel worthy of it."

Julie struggled to cope with her sudden success in the movie business, which ultimately led her to therapy.
She explained: "So much early success sent me into therapy and analysis.
"I learnt you have to do it right and honour the films you are making. It's a huge gift, but a lot of obligation."
The London-born star recently credited therapy with "saving" her life.

Julie sought professional help after she split from her first husband, Tony Walton, in the late 1960s.
Later, she claimed that experience actually helped her to find "clarity".

She said: "Sadly, I separated from my lovely first husband. And separations were always inevitable and the marriage was over and my head was so full of clutter and garbage.

"Believe it or not, it was Mike Nichols who really tipped me into wanting to go to therapy. He was so sane, and funny and clear. He had a clarity that I admired so much. I wanted that for myself. And I didn't feel I had it, so I went and got into it and it saved my life, in a way."
Now, Julie is glad people are more open about therapy.
She added: "These days, there's no harm in sharing it.
"I think everybody knows the great work it can do. And anybody that is lucky enough to have it, afford it and take advantage of it, I think it would be wonderful."
- Bang! Showbiz