Dolly Parton shares her secret for perfect scrambled eggs every time
Publish Date

Sunday, 20 February 2022, 9:38AM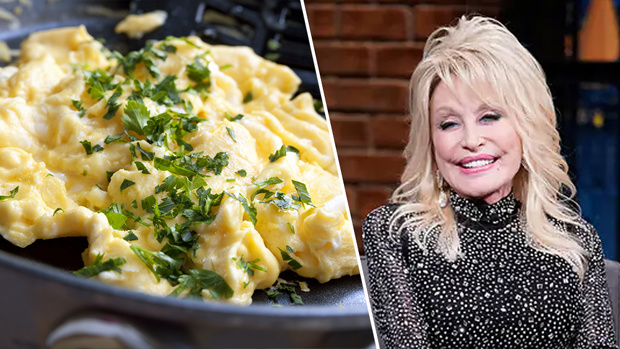 There's no better way to start the day, than with a plate of delicious, creamy scrambled eggs!
But what is not ideal, is rubbery mush - which can easily happen when whipping up the breakfast staple.
So Dolly Parton is here to help ...
Sharing the wisdom she's gained over 76 years, the country music queen has revealed her secret recipe to get the PERFECT batch of nice, light, fluffy scrambled eggs.
While many chefs swear by fancy butter, a specific type of salt or even a bit of goat cheese for perfect scrambled eggs, Parton says the key is ice water.
Parton says someone once told her to sprinkle a teaspoon of ice water in the pan while you cook the eggs and "it will fluff them up for you," she says.
And it has been an essential step for her weekend breakfasts ever since. 
According to Jessica Gavin, a culinary scientist, since water turns to steam, the eggs puff up more easily and will become lighter and fluffier.
However, Gavin notes that scrambled eggs will lose their rich, savoury taste if too much water is added. She advises 1-2 teaspoons of water per egg.
Thanks, Dolly!
Take your Radio, Podcasts and Music with you