Drew Barrymore stuns fans showing off dramatic weight loss in Instagram post
Publish Date

Monday, 24 February 2020, 4:12PM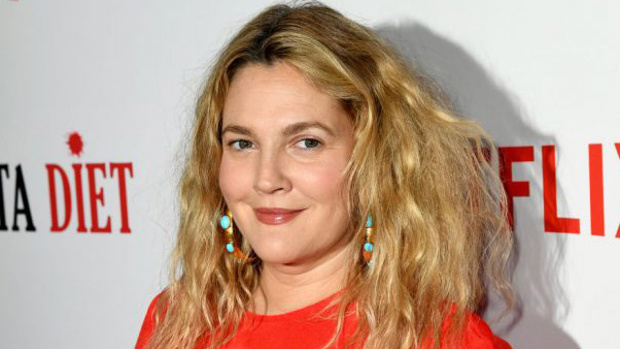 Drew Barrymore always looks incredible... but she's looking a tad different to how she used to!
The mother-of-two has taken to Instagram to show off the 10kg she's lost, thanks to trainer Marnie Alton.
Sharing before and after photos of herself as part of her #wellnessweek the 45-year-old actress - who has Olivia, seven, and Frankie, five, with her estranged husband Will Kopelman - admitted that although her weight loss journey has been "a rollercoaster", she knows it's all been worth it.
"I go up and I go down. The rollercoaster of my body is a challenging, but beautiful ride," she wrote alongside her post. "I made two kids. The single most important purpose for me being on this planet is for them! It is a true miracle I was able to have these two girls. So whatever the aftermath on my body, well bring it on!"
"There have been times I have stood in my closet and just cried. Hated getting dressed. Didn't feel good! It takes so much for me to look decent," she continued.
"But I have to eat just right and work my ass off!
"It only took 45 years to find myself. Right where I am supposed to be. And it's not perfect. But it's me."
In another Instagram post, the Never Been Kissed actress credited her trainer Marnie Alton with helping her transform her body and mind.

"This woman is my long time teacher and dear important friend. She has helped me. Healed me. Encouraged me to keep going when I felt like being strong was an insurmountable task," Barrymore wrote in the caption alongside a photo of her and Alton.
"Every spring, when I would start training Marnie was the one who got me there. I lost 20 pounds and trained like a mother."
Adele's routine now includes regular full-body workouts that target cardio, abs, bands, weights, and stretching.
When she doesn't have time for a studio workout, she does a virtual exercise class with The Class app by Taryn Rooney.
Barrymore also credits yoga to not only helping her slim down but with helping her mental health.
We think she looks incredible!
Take your Radio, Podcasts and Music with you