Ed Sheeran works a shift in a Lego store, sings 'Lego House' to surprised fans
Publish Date

Tuesday, 15 August 2023, 10:52AM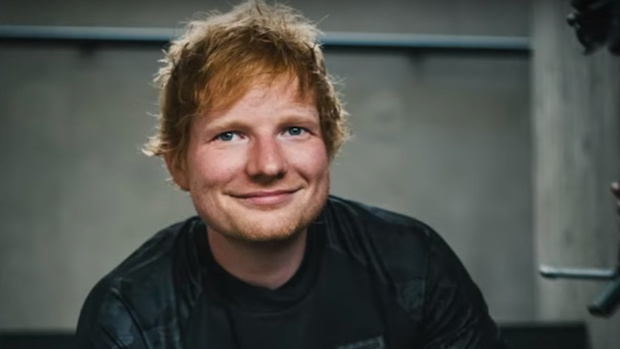 Ed Sheeran put down his usual tools to pick up bricks for a new job over the weekend.
The Shape of You singer shocked fans by popping up in a Minnesota Lego store to work a shift as a "brick specialist", reports People magazine.
Helping keen young shoppers and their gobsmacked parents choose Lego pieces and sets, Sheeran also shared his experience on Instagram.
Sign up to Coast's newsletter for exclusive prizes and to keep up to date with the latest.
"Right, I'm here at the Mall of America in Minnesota and I have my Lego outfit on," he said to the camera.
Wearing a bright yellow apron with an "Ed" name tag, he revealed: "I'm going to be a brick specialist at the Lego store and play Lego House."
When he was done handing out boxed Lego sets, signing autographs and posing for photos, he picked up his guitar and serenaded customers in the mall with an acoustic version of Lego House.
After his performance, he told the adoring crowd of shoppers he had a special surprise for anyone heading along to his concert later that night.
"I've got a bunch of these 'Autumn is Coming' mini-figures and I'm going to be giving them out at the gig. See you in a bit."
His latest appearance as a staff member at a Lego store is just one of many odd spots the singer has randomly popped up in as he promotes his + - = ÷ x ("Mathematics") tour.
According to People magazine, last month he turned up behind the counter at Chicago hot dog stand The Wieners Circle.
Known for its rowdy setting and jokingly abrasive staff, Sheeran was not exempt from the rough banter and abusive jibes from employees.
One staff member announced: "We're gonna have Ed Sheeran here at the motherf***ing Wiener's Circle and I'm gonna teach that w****r how to make a f***ing hot dog."
Ed is also rumoured to be releasing a new album next month.
While he only released 'Subtract' - the final record in his mathematics series - in May, during his latest performance at the U.S. Bank Stadium he teased after performing three new songs: "Autumn is coming, I will see you soon."
A source told The Sun newspaper's Bizarre column: "Ed is going to be dropping a brand new record next month.

"It's going to be massive for his fans, who've never had him drop two albums in a year before.

"It's a massive change for him, as for years he has followed the traditional path of releasing a major album then going on tour.

"Now he's going to drop the album to give fans something to look forward to after he wraps up the Mathematics tour next month.

"He has started testing out the material on fans at recent concerts and the reaction has been incredible.

"Everyone has been hugely respectful by not filming or recording the songs so they can be a surprise to those who weren't at the concerts."
Speaking on NBC's Today show, he said: "I've known for the past 13 years what Mathematics would be, and now it's, like, what to do next. There's lots of questions going around in my head. I lived in Nashville for a couple of years, and I kind of fell in love with country music there. That's something I would love to do at some point."

The 'Eyes Closed' hitmaker previously explained that he "loves the culture" that surrounds country music after spending time in Nashville and discovering the "community" of songwriters there but explained that he had "never really listened" to the genre until he supported Taylor Swift on her 'Red' tour in 2013.

He told Billboard: "I love the culture of it, I just love the songwriting. It's just like brilliant songs. It's like a community. There's not really a place in Europe where you could point and say, 'That's the home of songwriting,'" he says. "It's not just for country music. Nashville is just a hub of incredible songwriters, incredible performers. And I really felt inspired just being there being around everyone.

"I'd never really listened to country music as a kid growing up. It was only being on Taylor's Red tour and living in Nashville and her basically introducing me to that side of it."
This article was first published in the NZ Herald and is republished here with permission and additional reporting from Bang! Showbiz.

Take your Radio, Podcasts and Music with you