Ed Sheeran's reveals his wife's heartbreaking health diagnosis in emotional post
Publish Date

Thursday, 2 March 2023, 9:51AM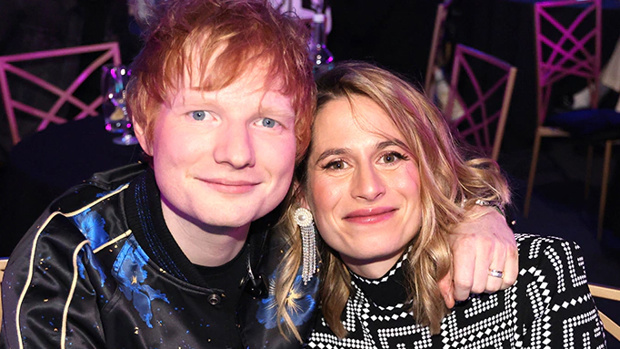 Announcing he has a new album on the way, Ed Sheeran opened up to his fans about the mental health struggles he experienced last year following a number of life-changing events.
Taking to social media, the British singer-songwriter revealed his wife was diagnosed with a tumour during her pregnancy in early 2022, which could only be treated after the birth of their second child.
The music sensation discussed how he spent a period last year "spiralling through fear, depression and anxiety," which altered the course of his new album Subtract.
In the emotional post, he also revealed he struggled to come to terms with the death of his best friend Jamal Edwards - who passed away in February 2022 following a cardiac arrest he suffered after taking drugs - and the fact his wife, Cherry Seaborn, was unable to receive treatment for her condition as she was pregnant with their daughter Jupiter, now nine months, all while battling a court case over allegations his hit single 'Shape Of You' was plagiarised.
"I had been working on Subtract for a decade, trying to sculpt the perfect acoustic album, writing and recording hundreds of songs with a clear vision of what I thought it should be," he began.
"Then at the start of 2022, a series of events changed my life, my mental health, and ultimately the way I viewed music and art.
"Writing songs is my therapy. It helps me make sense of my feelings. I wrote without thought of what the songs would be, I just wrote whatever tumbled out."
The 32-year-old singer - who also has two-year-old Lyra with Cherry - continued: "And in just over a week, I replaced a decade's worth of work with my deepest darkest thoughts. Within the space of a month, my pregnant wife got told she had a tumour, with no route to treatment until after the birth.
"My best friend Jamal, a brother to me, died suddenly and I found myself standing in court defending my integrity and career as a songwriter. I was spiralling through fear, depression and anxiety.
"I felt like I was drowning, head below the surface, looking up but not being able to break through for air. As an artist, I didn't feel like I could credibly put a body of work into the world that didn't accurately represent where I am and how I need to express myself at this point in my life."
The 'Castle on the Hill' hitmaker concluded his post: "This album is purely that. It's opening the trapdoor into my soul. For the first time I'm not trying to craft an album people will like, I'm merely putting something out that's honest and true to where I am in my adult life.
"This is last February's diary entry and my way of making sense of it. This is Subtract."
Subtract is set to be released on May 5.
Take your Radio, Podcasts and Music with you