Elton John reveals the savage way Rod Stewart used to dump his lovers
Publish Date

Wednesday, 9 October 2019, 2:24PM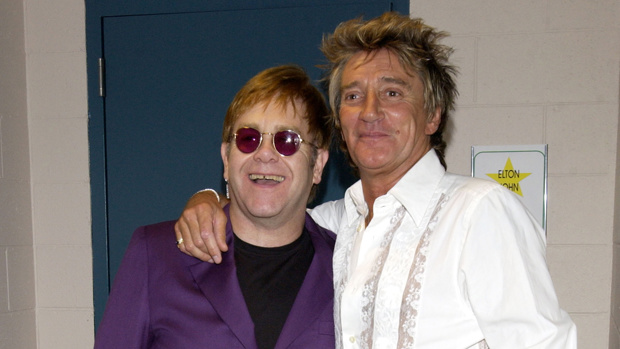 Sir Elton John hasn't just dished the dirt on his own life in his new memoir, Me: Elton John ...
He's also made some revelations about his fellow pop star and good friend Sir Rod Stewart.
The 72-year-old music legend claims Rod would leave a plane ticket on the bed after spending a night with a woman.
The 'Candle In The Wind' hitmaker's admission came after he said he would easily "getting bored" of people he'd fallen in love with.
Writing in his memoir, he said: "It was absolutely dreadful behaviour: I'd be having one leaving at the airport at the same time as the new one was flying in.
"It was a decadent era, and plenty of other pop stars were behaving in a similar way.
"Rod Stewart occasionally let girls know he'd finished with them by just leaving a plane ticket on their bed, so he wasn't going to win any awards for chivalry either."
READ MORE:
• This 1991 video of Rowan Atkinson hilariously interviewing Elton John has gone viral
• Rod Stewart surprises couple at their Las Vegas wedding and serenades the bride
The 'Maggie May' singer - who has eight children with five different women - previously admitted he is "ashamed" of the way he ended some of his relationships in his own book, Rod: The Autobiography.
He said: "I was s******* my way around the world, like most blokes probably would if they had my opportunities.

"The one thing I am desperately ashamed of is the way I would finish relationships," he added.
"I can have a confrontation with a bloke but never with a woman, I just have to run away from it.
"It's sad, it's shallow, and I'm embarrassed about it. But it was a long time ago."
Take your Radio, Podcasts and Music with you