Elton John shares incredible story of a concert goer going into labour during his Australian show
Publish Date

Monday, 2 March 2020, 5:33PM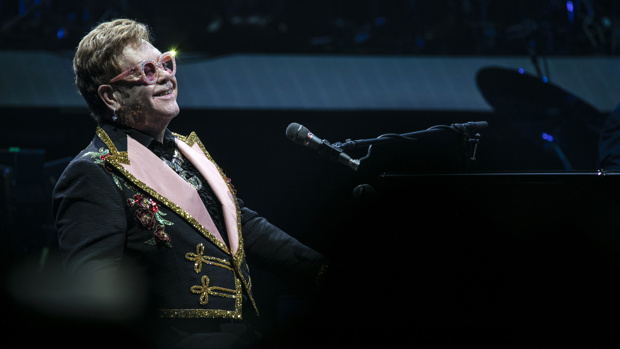 Sir Elton John won't forget his recent Australian gig in a hurry ...
Giving new meaning to his hit song 'Tiny Dancer,' a pregnant concert goer went into labour during his live rendition of the track during his show in Coffs Coast in New South Wales last week.
At his Wednesday night show, the 72-year-old performer shared the incredible story that had taken place the night prior with his audience.
"Last night, someone nearly gave birth at the show during 'Tiny Dancer,'" Elton told his fans.
"They were rushed to hospital and they had a beautiful little boy, so that's what we do to people."
He joked: "So if any of you are pregnant tonight watch out."
According to a report by Daily Mercury, the baby was later born at Coffs Harbour Hospital, just minutes away from C.ex Coffs International Stadium, where Elton was performing.
READ MORE:
• This 1991 video of Rowan Atkinson hilariously interviewing Elton John has gone viral
• 14-year-old stuns with her cover of Elton John's 'Goodbye Yellow Brick Road' on America's Got Talent
Following the arrival of the tot, the Oscar-winner sent the new mum a care package.
Taking to Facebook to confirm the birth of their healthy baby boy, whose name is yet to be revealed, the woman wrote: "So a lil update ... we officially welcomed our beautiful son yesterday at 11:10, after the strangest 24 hours of our lives!
"We did want to say a huge thank you to Sir Elton John, the production crew, the Saint John's medics and all the beautiful doctors and nurses at the base hospital. We are so grateful and beyond overwhelmed at the nurturing spirit of everyone.
"We had a surprise visit from a member of the production crew today who gifted little baby McGregor on behalf of everyone with some merchandise so that we'll never forget his entry into the world. Best. Story. Ever."
We couldn't agree more!
Take your Radio, Podcasts and Music with you