Eugene Levy reveals the possibility of a seventh season of Schitt's Creek
Publish Date

Thursday, 2 March 2023, 4:55PM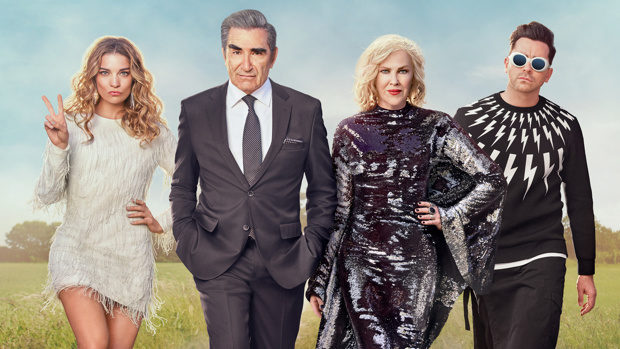 If you're anything like us, from 2015 to 2020 you would've been glued to your TV screens watching Schitt's Creek.
Picking up several TV awards - including nine Emmys - during the series' six-year run, it not only won the hearts of the viewers but the critics as well.
And now fans of the show could soon have something to celebrate because co-creator, producer and star Eugene Levy has revealed the Rose family are plotting their return.
That's right. Despite his insistence that the show ended at the exact right time to preserve its legacy, Eugene says that he and his son Dan Levy - who also co-created and starred in the series - are waiting for the lightning bolt idea that will justify a continuation of the Canadian comedy.
Speaking in a recent interview with The Radio Times, Eugene admitted he's "never stopped thinking about what might happen down the line."
He said: "We'd love to get together with these people again and take the show and the characters to yet another level."
Though he stated "there's nothing in the works right now," he reiterated that the return to Schitt's Creek is only a matter of finding the right angle.
"We're certainly open to anything. I think when the idea that is the right idea presents itself we'll probably act on it," explained Levy.
Schitt's Creek revolves around a once-affluent family led by video shop owner Johnny (Eugene Levy), who becomes bankrupt after being scammed by a company manager.
Forced to quit their way of life, they end up living in their only remaining asset - a little town called Schitt's Creek - which they bought as a joke.
We're crossing our fingers that the revival goes ahead!
Take your Radio, Podcasts and Music with you