Fans slam Jamie Oliver after Jools shares a picture of him kissing his son
Publish Date

Wednesday, 14 November 2018, 9:22AM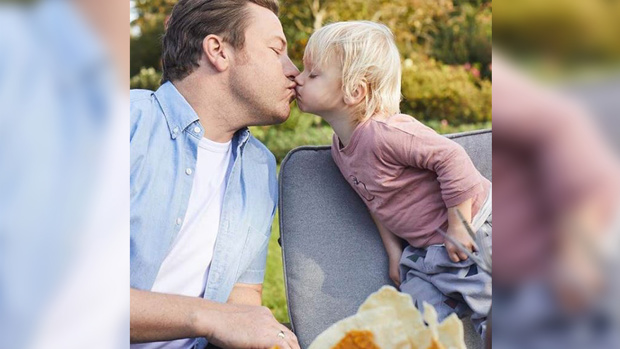 As you will already know, the internet can be a nasty place filled with nasty people, and anyone that shares anything online could fall victim to one of these 'trolls'.
Jools and Jamie Oliver have fallen victim to this after Jools shared a gorgeous snap of Jamie sharing a special moment with their son River.
As one comment on the picture says "Gorgeous pic, watch out for the lip kissing police trying to ruin this beautiful moment," it didn't take long before a nasty comment appeared.
Though it wasn't as bad as some of the others that have appeared on Jools' pictures in the past, certainly wasn't a nice thing to say.
"Grownups kissing children on the mouth...not normal in Norway. Never understood the point of that either..."
Jamie isn't the only celebrity that has been slammed online for kissing their child on the lips though; Hilary Duff was attacked two years ago for sharing a similar picture with her son.
READ MORE: 
While there are a lot of nasty comments on the picture, almost two-thirds of the total comments are defending the parents in both instances, so it's not all bad news.
What do you think?
Take your Radio, Podcasts and Music with you