Foo Fighters perform impressive cover of the Bee Gees' disco classic 'You Should Be Dancing'
Publish Date

Monday, 22 February 2021, 3:56PM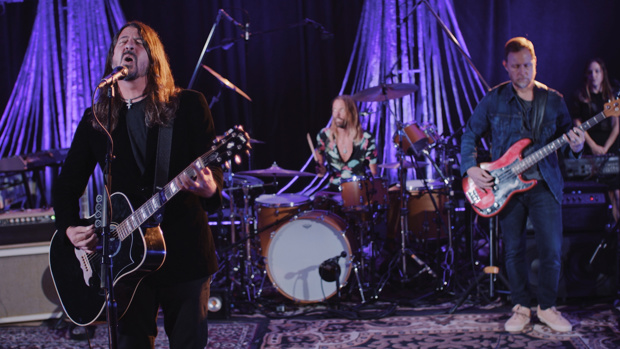 Prepare to hear Dave Grohl like you've never heard him before ...
While the Foo Fighters frontman is normally known for his gritty, powerful vocals, he has just put his own spin on the Bee Gees' disco classic 'You Should Be Dancing' falsetto and all.
The rock band performed the brilliant cover for Jo Whiley's Sofa Session on BBC Radio 2. 
Explaining how the rendition came about, Grohl said: "We've been going down to our studio every day and filming things and recording things, and this one day we had our list of things we were supposed to do and it said, ​'Record a cover song for Jo.'
"And while we were having this conversation somebody said, ​'Hey, have you seen that Bee Gees documentary?' And I was like the last person on earth – the only person that hadn't seen it! So I was like, 'Why don't we just do a Bee Gees song?' And someone was just like, 'Okay… how do you wanna do it?!' And I said, 'Well, let's do it like the Bee Gees.'
He jokingly continued: "We started recording the instrumental track, and then I thought, 'Okay, well I'm gonna go out and sing it…' and let me tell you, I have never, ever in my life sung like that, but it was the easiest song I have ever sung in my entire life!
"I sang the song, and it was like six minutes and I was done. I should have been singing like this for the last 25 years!"
Check out the full cover in all its glory HERE.
Take your Radio, Podcasts and Music with you