George's scooter crash
Section

News,

Publish Date

Wednesday, 11 July 2018, 10:31AM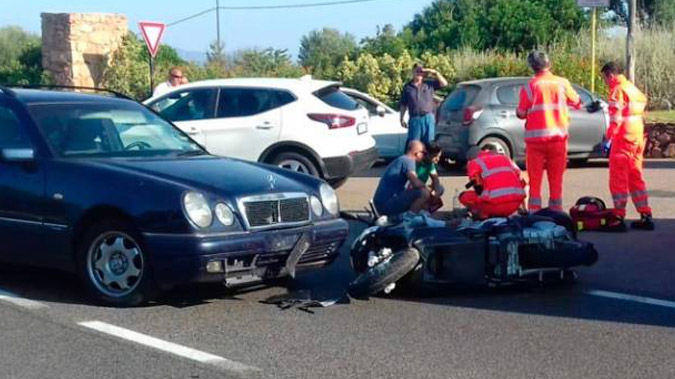 The star was rushed to a hospital in Sardina after his scooter collided with a blue Mercedes on a state road in Italy.
"He is recovering at his home and will be fine,'' Clooney's spokesman Stan Rosenfield told The Associated Press.
READ MORE:
This CCTV footage shows George being thrown across the hood of the Mercedes.
The hospital that he was admitted to, The John Paul II Hospital in Olbia has confirmed that George had been treated and released after his accident on Tuesday. 
The spokesperson said that Clooney had departed in a van after leaving through a side exit of the hospital.
According to the local newspaper, La Nuova Sardegna, Clooney was heading to a film set when the Mercedes hit his scooter on the bend.
READ MORE:
Amal Clooney shows off baby bump in beautiful dress
An oil stain and police paint were the only things that remained at the scene after the accident.