George Michael's former lover arrested for smashing up the late star's £5million home
Publish Date

Thursday, 25 July 2019, 7:57AM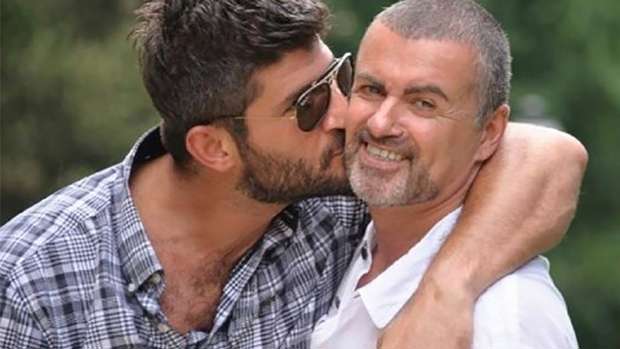 Pop megastar George Michael's former lover Fadi Fawaz has been arrested after he allegedly smashed up the late star's £5million old home in a fit of rage.
The 46-year-old broke a number of windows at the central London home where he has been living since he found the 'Faith' singer, who passed away on 25 December 2016 from heart and liver disease, dead.
He has also officially been squatting at the property near Regent's Park after ignoring legal letters from Michael's family, as he claims the late star gave him permission to live there before his death.
A source close to the late star's family previously said: "Fadi is being a real pain about all this.
"He has refused to leave despite several letters and requests in the last 18 months. He is blanking them out and it appears he now has squatters rights. It's been going on for such a long time that it's hard to know what to do next. The lawyers are seeing what can be done. It would be a lot easier if Fadi just upped sticks and left."
But yesterday, police reportedly swooped in on the property after neighbours spotted Fawaz standing topless on the roof.
Neighbours also allegedly heard smashing noises coming from inside the home and saw water gushing out of the front door.
Police arrested Fadi when they arrived at the scene, on suspicion of aggravated criminal damage.
One neighbour told The Sun newspaper: "The damage inside the house is really bad. I've never seen anything like it. Every fixture and fitting, every door and window, everything George left in there - it's all completely destroyed.
"Even the toilets and sinks have been smashed. There's major damage to the walls and even the ceilings. This can't have happened in just one night, he must have been systematically smashing the place up for a long time.
"It's such a shame because George loved that place and it used to be so beautiful."
Labourers working nearby claimed they witnessed the vandalisation.
"He just started going crazy and smashing up the place. It was scary," one worker said.
Another workman added: "There was glass flying everywhere. He went absolutely berserk.'
READ MORE:
• Watch George Michael with James Corden in the first ever 'Carpool Karaoke'!
And a Met Police spokesman said the alleged damage was "extensive", saying: "Police were called on Tuesday, 23 July at around 7pm to a report of a man seen on the roof of an address.
"Officers attended and the man was no longer on the roof but inside the address, which had extensive damage.
"Due to the damage inside the property the London Fire Brigade attended. The man has been arrested on suspicion of aggravated criminal damage. He has been taken into custody at a north London police station."
At least nine shattered balcony door panes and three damaged fanlights can be seen from the street.
Fawaz was also reportedly seen smoking a joint next to some of the smashed windows.
Taking to Facebook, Fawaz posted a picture of the damage alongside a video of him defiantly raising his middle finger.
Last year it was revealed that the 'Careless Whisper' singer had left nothing in his £96.7million will for Fawaz.