Halle Berry shares story of how Peirce Brosnan saved her from choking whilst filming James Bond love scene
Publish Date

Friday, 24 April 2020, 4:10PM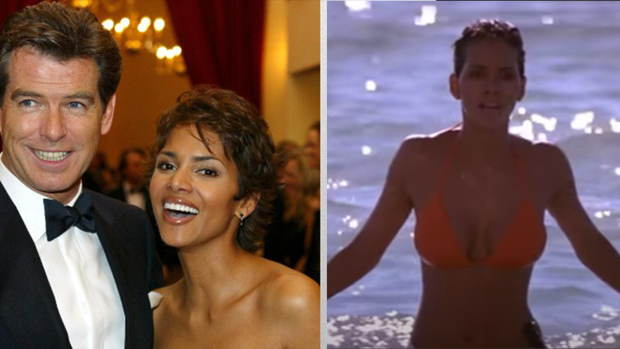 James Bond is certainly well known for having a wide range of skills. In this case, he even needed to know the Heimlich maneuver to save a co-star!
Whilst filming the 12th Bond film, Die Another Day, Halle Berry had a moment which was supposed to be sexy and seductive, but certainly didn't end up that way. 
Berry told the story during a recent episode of The Tonight Show starring Jimmy Fallon, which involved Brosnan, a fig, and the Heimlich. 

During the interview, Fallon asked the actress whether she ever had any embarrassing stories when it came to fighting or action scenes in movies.
She admitted that while she'd never had an issue with an action scene, she'd struggled with the physical aspects of one sex scene.
She explained, "One time I was doing a scene with Pierce Brosnan in Die Another Day, and I was supposed to be all sexy and like, trying to seduce him with a fig, and then I end up choking on it."
Berry continued, "he had to get up and do the Heimlich. It was so not sexy, like so not sexy! He was there for me, and he will always be one of my favorite people in the whole world."
The Bond story occurs late in the interview, but you can watch it in its entirety below.