Hugh Grant hits out at Boris Johnson's 'Love Actually' election campaign spoof
Publish Date

Wednesday, 11 December 2019, 4:29PM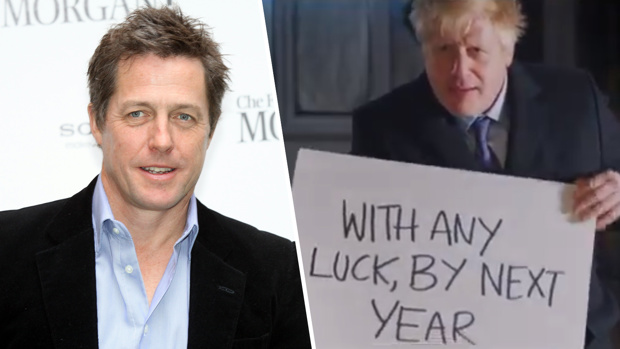 It's one of the most iconic scenes from Love Actually ... you know, the one when Andrew Lincoln's character Mark confesses his love for Keira Knightley's Julie using a series of cue cards.
But it seems Hugh Grant is majorly unimpressed with Boris Johnson's take on the heartwarming clip.
As part of the UK Conservative party's election campaign, they've produced a spoof video in which Johnson appears on a doorstep promising to "get Brexit done".
The video begins with the classic "tell them it's carol singers" before launching into the Conservative election manifesto, saying "with any luck by next year we'll have Brexit done."
The video has provoked a strong reaction in the UK with some praising it as "brilliant."
However, actor Grant has shared his view of the PM's version of the famous Love Actually cards scene ... and he wasn't very positive.
The 59-year-old actor, who plays Britain's Prime Minister in the film, told the BBC he thought the video was "quite well done, very high production values but clearly the Conservative party have a lot of money."
"Maybe that's where all the roubles went," he said in reference to reports of Russian interference in the UK election.
"But I did notice that one of the cards from the original film he didn't hold up was the one where Andrew Lincoln held up a card saying 'because at Christmas you tell the truth'."
"And I just wonder if the spin doctors in the Tory party thought that was a card that wouldn't look too great in Boris Johnson's hands."
OUCH!
The UK election will take place on December 12 and is the first December election since 1923.