Hugh Sheridan confirms reports Australian series 'Packed to the Rafters' is in talks for a revival
Publish Date

Thursday, 3 October 2019, 11:19AM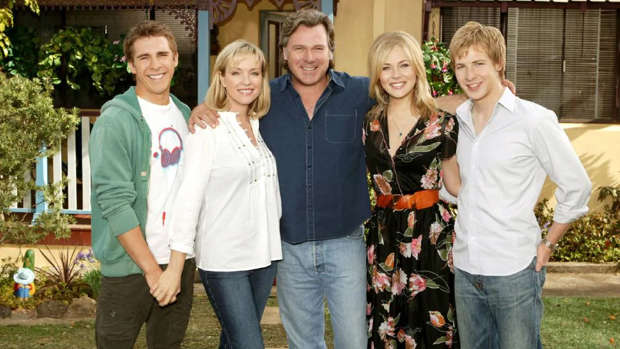 If you're anything like us, from 2008 to 2013 you would've been glued to your TV screens watching Packed to the Rafters!
Airing on TVNZ 1, it was easily one of the best TV shows to come out of Australia ... with one of the most heartbreaking scenes when Mel died in a car crash.
But fans of the show could soon have something to celebrate because there are reports the cast of the series are in talks to revive the beloved show.
While Channel Seven is yet to comment on the report, there are rumours Rebecca Gibney, Hugh Sheridan, Jessica Marais, Ryan Corr, Erik Thomson, and Michael Caton have already said "yes" to the revival, which will be called Back to the Rafters.
And now Sheridan has addressed the speculation!
Speaking on The Kyle and Jackie O Show, the 34-year-old actor said: "Yeah, I've been talking to Bec [fellow co-star Rebecca Gibney]... we all want it to happen, if we can make it happen.
"I hope that it does work out because it is a beautiful show and it will be like 10 years on I guess. It's like a ''where are they now?''' he said.
Thomson, who played Dave Rafter, had previously revealed he would be up for a reunion.
"I think we're all quite keen to do a reunion show," the actor says. "We haven't officially been approached to do anything, but it would be good to somehow put something together."
While Gibney, who played family matriarch Julie, has also expressed interest in getting the crew back together.
"I'd love to work with Jess again," the actress said, revealing she also has an idea for how a revival could play out.
"We joke about heading to the Kimberley and Ruby going missing.
"Or we're in salty country battling crocodiles... we're joking, but who knows?
"We've finished this chapter, but that doesn't mean to say Rafters won't come back in some other form."
We're crossing our fingers the revival goes ahead!