Iconic '90s New Zealand corn chips CC's makes return to shelves
Publish Date

Thursday, 4 May 2023, 3:54PM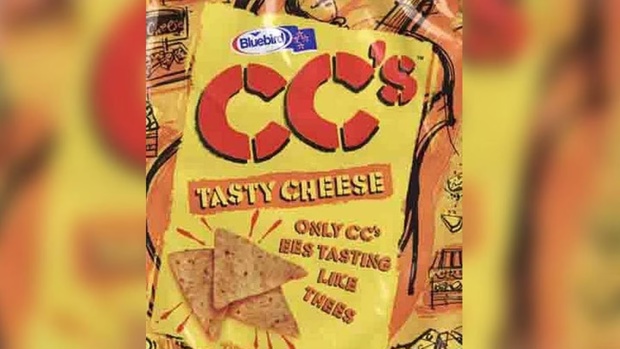 Get ready for some '90s nostalgia! Bluebird have just confirmed that CC's will be making a comeback and hitting our shelves from May 15.
For years chip lovers have been calling for the return of this lunchbox staple, and Bluebird has finally taken notice.
The company confirmed the news after a stray billboard advertising the chips was spotted at a petrol station earlier this week.
CC's were a kiwi favourite back in the 1990s, and was known for their catchphrase "Only CC's ees tasting like thees".
"Nostalgic Kiwis can prepare for 90′s snack heaven as iconic chip brand, Bluebird, brings back CCs Tasty Cheese corn chips for a limited time," Bluebird told the NZ Herald.
"The fan favourite will return to the shelves of participating dairies and petrol stations from the 15th of May, as part of Bluebird's 70th birthday celebrations."

In 2010, CC's and Aztec corn chips were cut from supermarket shelves in New Zealand and replaced by Doritos.
This will be the first time since a brief stint in 2019 that we'll be able to pop down to the shops and pick up a packet. 
"Bluebird has been a part of Kiwi's lives for the past 70 years and CC's still hold a special place in many of our hearts – and bellies. We're incredibly proud to bring back this cult classic as part of this year's 70th birthday celebrations," Bluebird senior brand manager Natalie Johnson told the NZ Herald.
When CC's disappeared more than a decade ago, it prompted Kiwis to start up a Facebook page called "Bring back CC's and Aztec cornchips to New Zealand".
May 15 can't come fast enough! 

Take your Radio, Podcasts and Music with you