John Lennon and Paul McCartney songs reimagined by AI as Beatles tracks
Publish Date

Friday, 5 May 2023, 10:33AM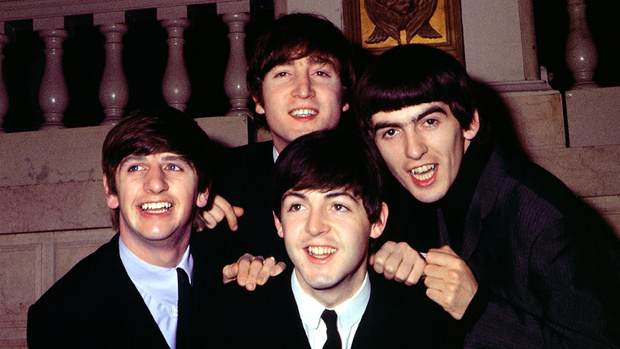 Artificial intelligence seems to be breathing new life into the Beatles.
In a series of videos posted on YouTube, a fan has reimagined two of the band member's solo hits as if they were collaborations with the band.
Dae Lims' reimagined version of "Grow Old with Me" deepens and expands the posthumous ballad, one of the final songs Lennon ever wrote.
Fans similarly shared their praises in the comments, with one user writing, "This is a masterpiece – truly stunning!"
Just as Lennon surprised listeners on the AI-recreation of "New," McCartney joins in for "Grow Old with Me," once again reimagining a solo release as if it had been a collaboration from the band.
"Thank you so much for bringing John and Paul 'together' again," one fan commented.
"This is unbelievable, just like a new Beatles song," another fan wrote. "Thank you so much for making this."
Here's the original version for comparison;
In the second video uploaded by Dae Lims McCartney's "New," a second voice joins the chorus as an AI version of Lennon sings along with his former bandmate.
The deep fake track is clearly and respectfully labelled: "We love you, lads. No copyright infringement intended. This is an AI creation,".
One fan commented that "New" was "a perfect choice for an AI remake because in my opinion, it's the most Beatles-sounding solo song Paul McCartney has ever put out."
"I never thought we would get a proper ending to the Beatles' story, instead we now have [a] whole new chapter," commented one user. "Please make more of these and don't stop, music has been changed forever yet again."
These songs aren't the first AI Beatles tracks to exist but there's no question that AI technology only continues to improve. As one YouTube user put it: "music has been changed forever yet again."
Here's Paul's original version for comparison.
What are your thoughts on using AI for this?

Take your Radio, Podcasts and Music with you