John Travolta reveals 'bizarre request' from Quentin Tarantino before being cast in Pulp Fiction
Publish Date

Wednesday, 6 November 2019, 1:34PM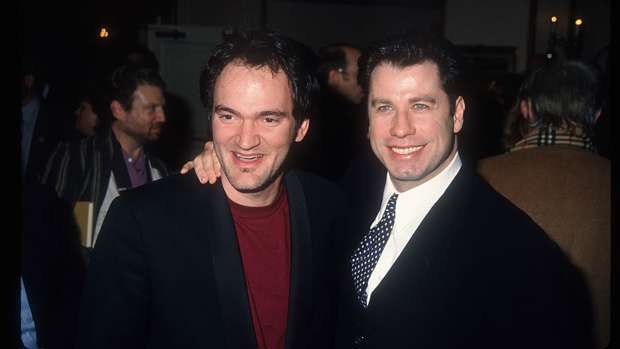 Oscar nominated actor, John Travolta has revealed the 'interesting' request he received from Quenton Tarantino prior to being cast in Pulp Fiction. 
Travolta told the story at the Supanova Comic Con & Gaming event in Adelaide where he was asked on stage how he landed the role of Vincent Vega in Tarantino's 1994 Oscar-winning film. 
"All he (Tarantino) wanted to do was spend the evening playing board games of my old movies," Travolta told the crowd. "For instance, we played the Grease board game, we played the Saturday Night Fever board game, we played the Welcome Back, Kotter board game.
"He just had this fantasy of being with his favourite actor and playing the board games from that actor's movies," Travolta mentioned. 
Travolta obviously impressed Tarantino, as by the end of the meeting he was presented 2 roles by the director, the first being Horror Cult Classic, 'From Dusk Till Dawn' and the other was Pulp Fiction.
'You didn't react so much to the vampire movie but you liked the other movie better. Why?' I said, 'I'm not a big vampire person, not that it's not a great story, it's just that I liked the Vincent Vega story better'. He said, 'Oh, interesting'. 
According to Travolta, Tarantino had already cast Michael Madsen in his mind, "... and that night I changed his mind, one way or another, and he decided to give me that role and offered it to me on the spot".
Pulp Fiction has become Tarantino's third-highest grossing film, earning over $213m USD at the Box-office. 
Many say that Travolta's role in Pulp Fiction resurrected his acting career after a series of flat films, barring his role in 'Look Who's Talking' from 1989.