Kiwi actor Sam Neill reveals he was diagnosed with stage-three blood cancer
Publish Date

Monday, 20 March 2023, 9:42AM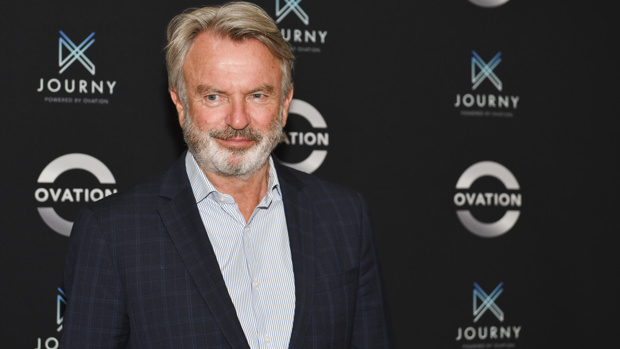 Kiwi actor Sam Neill has revealed he was diagnosed with stage-three blood cancer a year ago.
The Jurassic Park star - who was made a Knight Companion of the Order of New Zealand this year - is now cancer-free but opened up about his diagnosis in his new memoir, Did I Ever Tell You This?.
In chapter one, the 75-year-old details his angioimmunoblastic T-cell lymphoma diagnosis, writing: "The thing is, I'm crook. Possibly dying."
Neill started writing the memoir while undergoing chemotherapy last year.
"I found myself with nothing to do," he admitted.
"And I'm used to working. I love working. I love going to work. I love being with people every day and enjoying human company and friendship and all these things.
"And suddenly I was deprived of that. And I thought, 'what am I going to do?'"
He said he "never had any intention to write a book" but once he started penning his thoughts, he just "kept on writing."
"I realised it was actually sort of giving me a reason to live and I would go to bed thinking, 'I'll write about that tomorrow … that will entertain me'," he continued.
"And so it was a lifesaver really, because I couldn't have gone through that with nothing to do, you know."
Neill experienced swollen glands during publicity for Jurassic World Dominion in March last year.
Soon after, he was diagnosed and underwent chemotherapy.
However, that started to fail and he chose to start taking a new chemotherapy drug which he will now receive monthly for the rest of his life.
Neill, who was born in Ireland but moved to Christchurch where he attended Christ's College, is best known for his starring roles in Steven Spielberg's Jurassic Park and Jane Campion's film The Piano.
The former made him one of the first Kiwis to crack Hollywood, some 32 years ago.
He's also been nominated for a slew of awards including Emmys and Golden Globes and won a Lifetime Achievement Award at the 2016 Australian Movie Convention.
Take your Radio, Podcasts and Music with you