Lady Gaga's Golden Globes dress at the centre of row between label and 'finder'
Publish Date

Wednesday, 30 October 2019, 2:54PM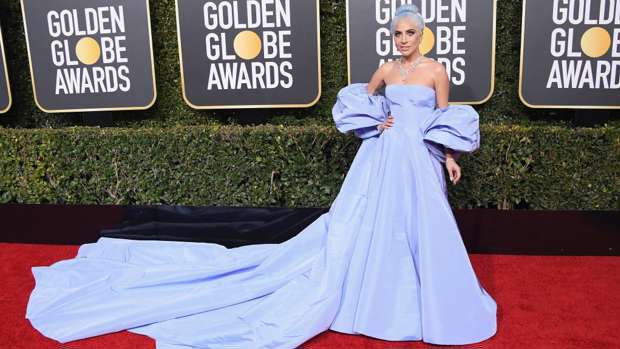 The Valentino dress worn by Lady Gaga at the 2019 Golden Globe Awards has become the subject of a row, as the dress is put up for auction in the US.  The periwinkle-blue silk gown was worn by Gaga and 'borrowed' from Valentino. After the awards, it is claimed Gaga left the gown at the Beverley Hilton hotel to be picked up, but it never was.
Sara Corea, a cleaner at the hotel stumbled across the dress and handed it to the hotel's lost and found, but the dress went unclaimed for months. According to the hotel's policy, any unclaimed items are handed back to the person who found them after a certain period of time. The dress was eventually returned to Corea as 'a gift' at which point she decided to put it up for sale. 
On the October 31st, the dress is reported to be going up for auction with a starting price of $8,000 ($12,557.60 NZD). 
Valetino, however, insists the dress is not Ms Corea's to sell and should be returned. It was reported by TMZ that the dress was reported stolen to the Beverley Hills police on October 25th. 
Gaga went on to win a Golden Globe for Best Original Song - Motion Picture, for the hit 'Shallow' in which she co-wrote.