Little River Band's Graeham Goble Claims John Farnham Doco Is Untruthful & 'Dramatic'
Publish Date

Tuesday, 16 May 2023, 2:16PM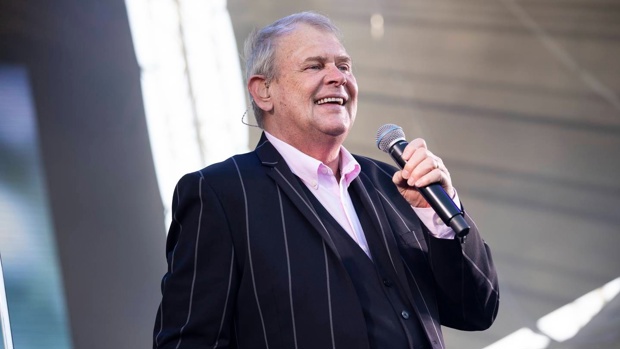 Little River Band guitarist and founding member, Graeham Goble, attended the premiere of John Farnham: Finding The Voice – the new documentary feature film about the iconic singer had advance screenings last week – and claimed that some quotes in the film were "not true" and used for "dramatic effect".
"I did a 50-minute interview for the documentary, but was very disappointed that they chose not to use any of the very positive things I had to say about my 6 very enjoyable years working with John Farnham," Goble wrote on social media, with the caption accompanying a screen-shotted article where the guitar player spoke to the Herald Sun about his thoughts on the movie.
He added, "John's unmatched voice was a gift to my songwriting. Suddenly there were no limits. He could sing anything and possessed a range that seemed to have no boundaries. I was fortunate to work with John in his absolute prime and the recordings we made together will live forever."
In particular, Goble took issue with the band's former manager, Glenn Wheatley, who said managing the Little River Band was "like managing World War II".
"There are a lot of things they use in documentaries for dramatic effect but that doesn't make them true," Goble said at the Sydney VIP premiere of John Farnham: Finding The Voice.
"Unfortunately, this will go down as being the truth, but a lot of it isn't. You always have your creative differences, but I honestly don't remember fighting."
John Farnham: Finding The Voice is heading to cinemas this Thursday, 18 May.
This authorised documentary, directed by Poppy Stockell, will tell the story of John Farnham's career - from his life in the quiet suburbs of Melbourne to '60s pop fame, through incredible highs and lows, and ultimately to record-breaking success as 'Australia's Voice'.
The trailer also features teasers of interviews from Farnham's famous friends, including Richard Marx, Jimmy Barnes, Robbie Williams and the late Olivia Newton-John.
You can check out the trailer for John Farnham: Finding The Voice below.
Take your Radio, Podcasts and Music with you