Magnitude 6.2 earthquake felt across New Zealand
Publish Date

Tuesday, 30 October 2018, 4:11PM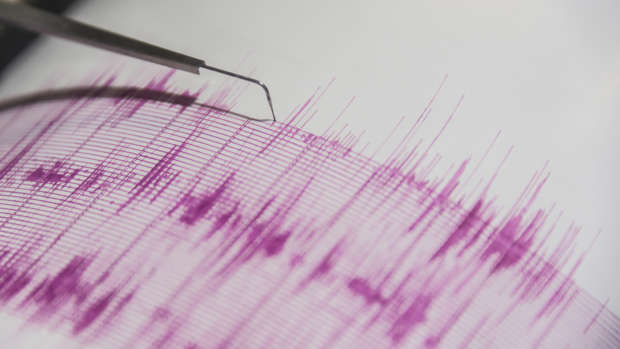 KEY POINTS:
6.2 magnitude earthquake, 25km south-west of Taumarunui
Felt widely around the lower North Island and upper South Island
No immediate reports of damage
Parliament temporarily suspended but now resumed
No tsunami threat
A 6.2 magnitude quake has shaken much of New Zealand this afternoon.
Geonet says nearly 15,500 people felt the quake from as far away as Auckland and Bluff.
The quake was widely felt with people in Wellington reporting it went on for around 30 seconds.
It is one of the largest earthquakes in New Zealand since a Magnitude 7.8 tremor struck near Kaikoura in November 2016, which killed two people.
Parliament was suspended due to the quake. Deputy Speaker Anne Tolley made the decision after the quake seemed to roll on for some time, shaking the cameras filming proceedings.
The sitting of Parliament was suspended to allow time for a check of the buildings and staff. It was resumed about 3.40pm.
The quake was at a depth of 165km and hit at 3.13pm 20km south west of Taumarunui.
There is no tsunami threat.
A Christchurch Fire and Emergency spokesman said his whole office based in the CBD felt the quake. "It was quite a significant shake but no damage or injuries have been reported yet."
Rachel Stewart felt the quake in rural Whanganui.
Olivia Allison felt the quake in Palmerston North.
"Wholly crap we just had an epic quake in palmy. First Big one since I've been back. Just keeps going," she said on Twitter.
The Hits presenter Brodie Kane tweeted: "So I actually woke from a nap into the earthquake and it wasn't even in the same island as me...holy sh**!"
Wellington Fire and Emergency spokesman said no injuries or damaged had been reported in the area as of yet.
A North Canterbury resident said the quake was "quite noticeable".
A Christchurch man said the quake felt "yuck". He said he was six floors up in a concrete-clad government building that began to sway.
A Rotorua resident said it felt like it went on for ages.
This article was first published on nzherald.co.nz and is reproduced here with permission.