Man accused of murdering Grace Millane found guilty
Publish Date

Friday, 22 November 2019, 5:50PM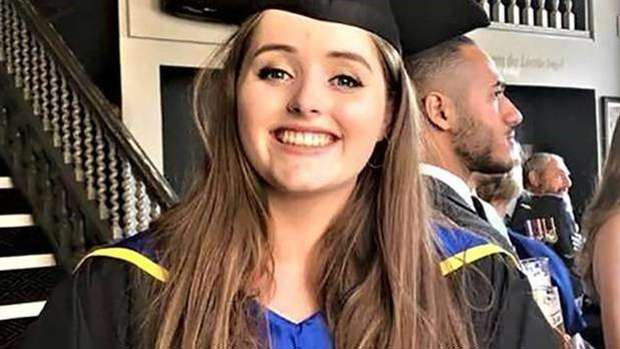 Grace Millane was murdered by the man she met on a Tinder date, the jury has ruled.
The decision was unanimous. As jurors left the courtroom some could be heard sobbing.
Her parents were in the public gallery for the verdict and embraced as they heard the words guilty of murder. Her mother Gillian was weeping.
The murderer, 27, looked distraught. He can not be named for legal reasons. He is due to be sentenced on February 21.
The verdict ends nearly a year of heartbreak for the British backpacker's family.
Grace Millane had set out on her OE and had only been in New Zealand for 10 days when her life was cruelly snuffed out during sex with a man, 27, she had met earlier that night on Tinder. She died on the eve of her 22nd birthday in December last year.
The Crown said her killer spent five to 10 minutes strangling her and then took "trophy" photos of her body.He then created a "labyrinth of storytelling and lies" while calmly disposing of her body and other evidence.
After Millane died, her killer searched on Google for "hottest fire".
Several pornography sites were then accessed and videos viewed.
At 1.59am on the night she died a photo of a naked woman was taken using his phone.
Further internet searches included "car hire Auckland", "time in London", "large sports bags", "flesh-eating birds" and "are there vultures in New Zealand?"
After the verdict was returned Justice Moore told the jury "it is never easy to judge a fellow man".
"It is evident each of you has thought very hard and very careful," he said. "This has been a particularly difficult trial."
The judge discharged them all from sitting on a jury for the next seven years.
This article was first published on nzherald.co.nz and is republished here with permission.