Mel's tribute to Cocksy
Section

News,

Publish Date

Friday, 8 February 2019, 1:35PM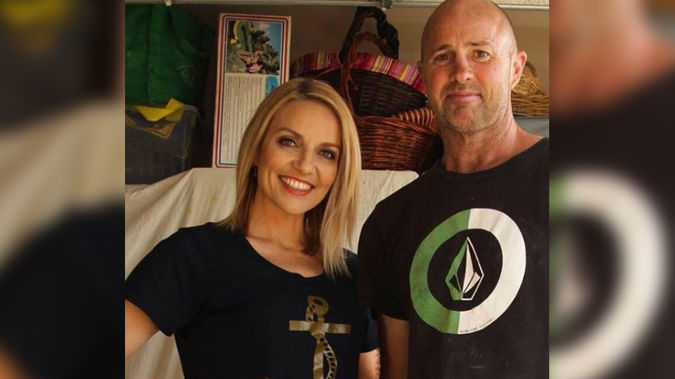 Our very own Mel Homer from Coast Drive has shared an emotional tribute to her former co-star Cocksy after his passing yesterday.
"So sad to hear about the passing of this guy. An absolute bloody legend," Homer wrote. 
"Hours of laughs working together on Dream Room Kids Edition. We stayed in the shonkiest B&B's you can imagine - one had an avocado green bath in the middle of the (carpeted) room, which we both had to take photos of each other in (clothed!), while giggling hysterically and trying not to let the owner hear us.
"Every now and again over the years my phone would ping with a random rant or joke from Cocksy. I'll miss that."
Mel finished the post off by saying that Cocksy was "one of the good guys."
She also spoke to Mike Hosking this morning about her working relationship with the Kiwi icon.
"Gosh, he was a dag. When I heard the news I was so sad because he was really one of the good guys."
"He was one of those guys you meet and you're just like, you're a good bugger and I really want to have a beer with you."
"It was my introduction to television...and Cocksy was an old hand at it, so he welcomed me in and he was great fun."
"We travelled around the country and stayed at some of the most ridiculous places. They put us up in, probably, the shonkiest BnBs you can imagine."
"It would just be me and him because the crew would stay somewhere else, I don't know if they got better accommodation than us, but we would stay in these remote little BnBs in the middle of nowhere...and it would just be the two of us telling stories and having yarns and having a bit of a giggle."
READ MORE: 
She said he never did anything half-heartily, which is what made him so good at his job. 
"He did the building and he did it really well. He worked so hard. I would be sort of faffing around...doing all the TV bits and he would be out the back, in the cold, actually doing the proper building because he wanted these kids to have awesome rooms."
Cocksy will certainly be missed.