Methamphetamine Rules: Australian journalist gives baby bizarre name
Publish Date

Wednesday, 20 September 2023, 1:18PM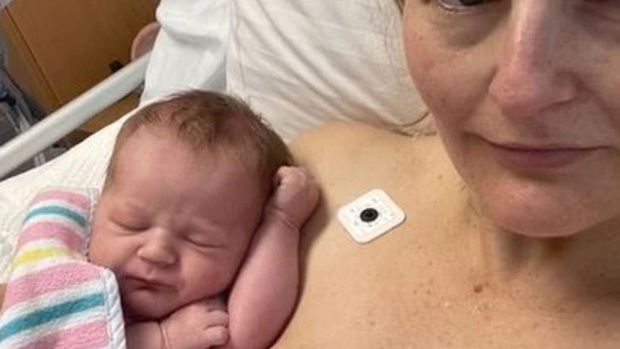 An Australian mum has chosen a remarkable and certainly unique name for her newborn son.
Methamphetamine Rules is 100 per cent legal, but now officials are scrambling to strengthen their systems after the pro-drug moniker slipped through their systems.
ABC journalist Kirsten Drysdale registered the name as part of a story - but never expected it to get through.
Drysdale's story for the ABC's WTFAQ programme, which seeks to answer viewer questions, was trying to discover what names were legally permissible for newborns.
 Sign up for Coast's newsletter for exclusive prizes and to keep updated with the latest.
She was trying to find out what name a baby would be given if the chosen name was rejected by the Registry of Births, Deaths and Marriages and the then-heavily pregnant woman decided to use her own baby to find out after struggling to get an answer.
"We thought, 'what is the most outrageous name we can think of that will definitely not be accepted?'" Drysdale told news.com.au.
"Methamphetamine Rules, we thought, would surely get rejected, and then when it does, we can find out what name the Registrar chooses.
"It was really just a lighthearted, curious attempt to get an answer to this question."
The slip-up was revealed when her son's birth certificate landed in the mail.
"I don't know how it slipped through," Drysdale said, "maybe they thought Methamphetamine was a Greek name."

Drysdale won't reveal her son's real name, which is due to be legally changed soon.
"Baby Meth's real name … I'm not publicly disclosing it, because I don't want it to be attached to this," she told news.com.au.
"It's a beautiful name and I can tell you has nothing to do with class-A drugs."
A spokesperson for the Registry of Births, Deaths and Marriages said: "The Registry has since strengthened its processes in response to this highly unusual event".
"The vast majority of parents do not choose a name for their newborn baby that is obscene, offensive or contrary to the public interest."
This article was first published by the NZ Herald and is republished here with permission. 

Take your Radio, Podcasts and Music with you