Neil Diamond performs brilliant new version of 'Sweet Caroline' without the hand touching
Publish Date

Monday, 23 March 2020, 5:47PM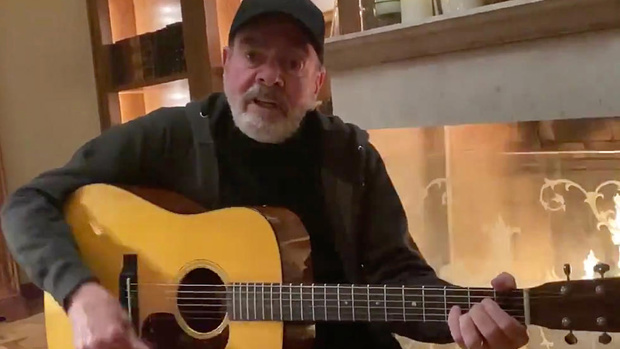 Amidst the ongoing coronavirus pandemic, Neil Diamond has decided it's time to update his classic song 'Sweet Caroline' to a more appropriate version to reflect modern times.
Taking to Twitter, the legendary singer shared a video with his followers in which he can be heard saying: "I know we're going through a rough time right now, but I love ya.
"I think, maybe if we sing together, well, we'll just feel a little bit better. Give it a try, okay?"
Sitting beside a fireplace, with his guitar in hand, Diamond then begins to strum away as he launches into the iconic 1969 hit.
However, instead of "hands, touching hands / Reaching out / Touching me, touching you," he sang "hands, washing hands / Reaching out / Don't touch me, I won't touch you."
Diamond retired from touring in 2018 due to his battle with Parkinson's disease, though he continues working on projects, including an upcoming musical.