New thriller movie 'Shell' will feature Elisabeth Moss, Kaia Gerber, and Kate Hudson
Publish Date

Friday, 5 May 2023, 11:26AM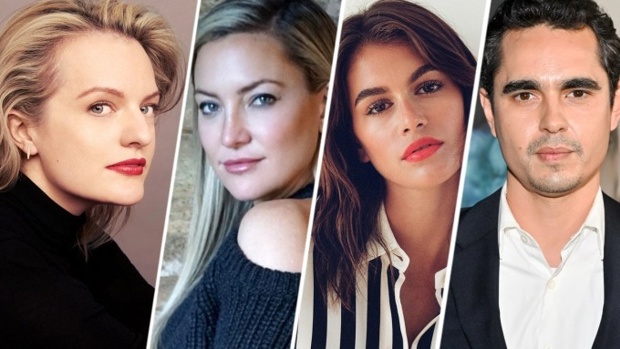 Elisabeth Moss will be starring alongside Kate Hudson and Kaia Gerber in the upcoming psychological thriller Shell, directed by Max Minghella.
In Shell, struggling actress Samantha (Elisabeth Moss), is offered a free trial service at the pioneering health and beauty company Shell, which pledges to keep each and every one of its clients looking young forever.
She decides to receive the treatment and the results lead to a complete transformation of her life and career.
She even befriends Zoe Shannon (Kate Hudson), the glamorous CEO of Shell herself, and things seem to be absolutely perfect, however, a number of Shell's clients gradually appear to go missing under strange circumstances, including a popular social media starlet named Chloe Benson (Kaia Gerber).
Given her resurgence in the limelight, Samantha begins to worry that she may soon become a target.
Director Max Minghella said in a statement that "Shell packs a wildly entertaining genre movie with iconic characters and universal themes that are bound to have people talking long after they leave the theatre. I'm so thrilled to be bringing it to life with this extraordinary cast and the incredible support of Black Bear International, Love & Squalor and Automatik".
Elisabeth Moss added "This is one of the most unique, entertaining and special scripts I've ever read and I am so honoured to be a part of it as an actor and flattered that Max came to me with this character, who's unlike anyone I've ever played before. Having worked with Max for years on The Handmaid's Tale, I'm so thrilled to now be directed by him as I'm a huge fan of his as a filmmaker. We at Love & Squalor are also excited to be working alongside Automatik and Black Bear, two companies we very much admire."
There is currently no release date but as soon as we know where and when we can watch it here in Aotearoa we will let you know!

Take your Radio, Podcasts and Music with you