Newsreader Philip Sherry has passed away
Publish Date

Sunday, 18 July 2021, 9:38AM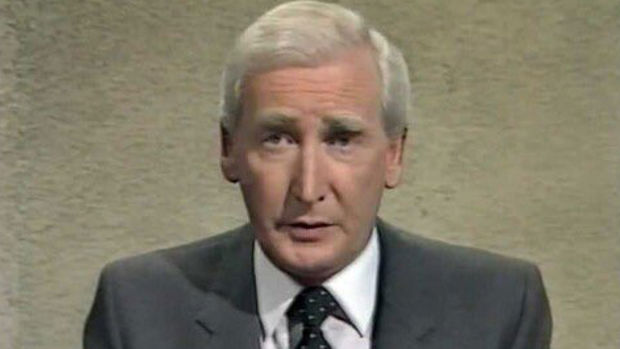 Former TV presenter Philip Sherry has died aged 87, after a lifetime of distinguished public service and newsreading.
"He was a thorough gentleman and exemplary broadcaster," former newsreader John Hawkesby said this evening.
Sherry was a constant face and voice on TV screens for decades, his career spanning broadcasters including NZBC, TV One, South Pacific Television, TV3 and Radio NZ.
Sherry's son Vincent said his father passed away this morning, with family surrounding him, after battling illness for a few months.
"He's a beloved father, husband, grandfather, great-grandfather, and to back up what the other gentlemen have said, he was a real professional in his craft but a real community man."
Vincent Sherry said his father had a lifetime of public service, first in broadcasting, then with a roughly 25-year career in local body politics.
Much of Sherry's community work was done quietly, without seeking any attention, Vincent said.
Sherry began reading television news in 1963, and after about 27 years moved on to other pursuits.
According to NZ On Screen, Sherry also had overseas jaunts with radio announcing jobs in Vancouver, London, Hilversum in the Netherlands, and the Swiss capital, Berne.
After his TV career, he served as a local councillor after moving to Papamoa in the Bay of Plenty.
He also served on Auckland Regional Council, representing the North Shore, and was a Justice of the Peace.
In 2018, he was made a Member of the New Zealand Order of Merit for services to local government and broadcasting.
In the New Year Honours list that year, he was also recognised for supporting the Macular Degeneration New Zealand Society.
This article was first published on nzherald.co.nz and is republished here with permission.