Notre Dame Cathedral in Paris engulfed in fire
Section

News,

Publish Date

Tuesday, 16 April 2019, 6:28AM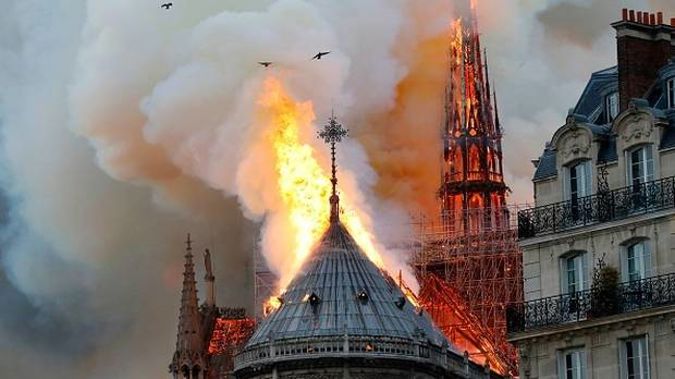 The famed Notre Dame cathedral in Paris is ablaze - with its spire collapsing.
The cathedral, which was built in 1160, is engulfed in flames and firefighters are struggling to contain the enormous fire.
The 850-year-old cathedral appears to have been virtually destroyed in the catastrophic fire.
"This fire is nowhere under control - it's getting worse before our eyes," said CNN correspondent Melissa Bell. "This is so much history going up in flames."
The cathedral has been undergoing renovation and French media quoted the Paris fire brigade as saying the fire is "potentially linked" to that work.
This article was first published on nzherald.co.nz and is republished here with permission.