Oprah's mother passes away
Section

News,

Publish Date

Tuesday, 27 November 2018, 9:40AM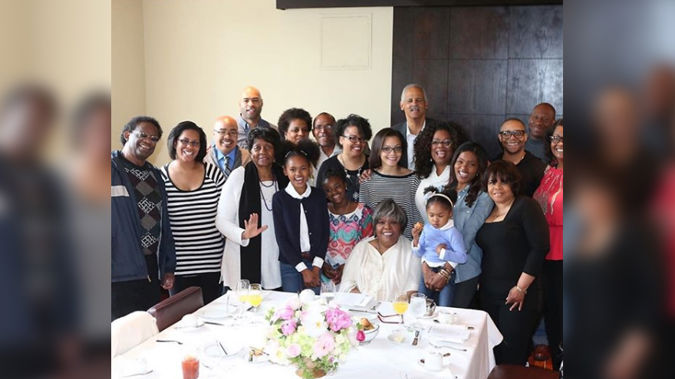 Oprah Winfrey's mother Vernita Lee has died aged 83.
The death was first revealed by Oprah's niece Alisha Hayes on Facebook, and confirmed by representatives for the star.
'My grandmother, Rest In Peace,' Alisha wrote, sharing pictures of the two together.
She added: 'I lost my beautiful grandma on Thanksgiving. She was the number one supporter of Pat's [Alisha's restaurant] and was the person who named our restaurant.'
'We will miss her and will carry on her legacy of good eatin' ! We love you Vernita Lee!'
An official obituary explained that Vernita died at her home in Milwaukee, Wisconsin, and said a private funeral has already been held. 
Donations were asked in her memory for the charity Feeding America.
Along with her famous daughter, Vernita was survived by her daughter Patricia Amanda Faye Lee, Oprah's half-sister, grandchildren Alisha Hayes, Chrishaunda Lee Perez, Aquarius Lofton and Andre Brown, and great-grandchildren Jaxon Praise Perez, Chai Theresa Perez, Donovan Hayes and Trinity Hayes.
READ MORE: 
She was predeceased by her son Jeffrey Lee and daughter Patricia Lee Lloyd.
Born in 1935, Vernita was still a teen when she gave birth to Oprah with Vernon Winfrey. 
Vernita actually named her daughter Orpah, after a biblical character in the Book of Ruth, but it was mispronounced so frequently she was eventually called 'Oprah'.  
She left the infant to be raised by her own mother Hattie Mae Lee in Mississippi, while she worked away from home in Milwaukee as a housemaid.
This article was first published on dailymail.co.uk and is reproduced here with permission.