Ozzy Osbourne doesn't think he'll be alive "that much longer"
Publish Date

Friday, 31 January 2020, 3:50PM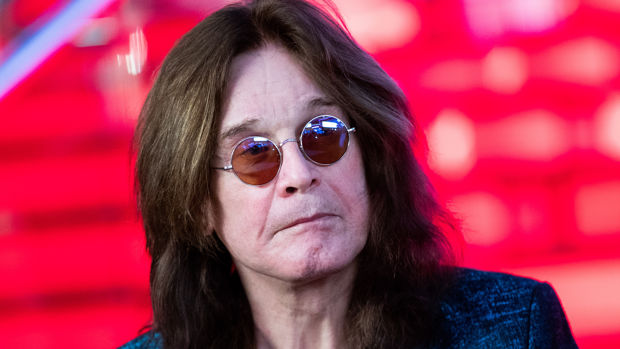 Ozzy Osbourne has revealed he doesn't think he will be alive much longer, following his diagnosis with Parkinson's disease after a year of health problems.
Opening up about his diagnosis during an interview, the Black Sabbath frontman - who battled pneumonia and a string of other health problems in 2019 - said he has been thinking about his mortality recently.
He said: "Do I ever think about when my time's gonna come?
"I think about it, I don't worry about it. I won't be here in another 15 years or whatever, not that much longer, but I don't dwell on it." 
"It's gonna happen to us all. Am I happy now? No. I haven't got my health. That thing knocked the s*** out of me, man, but I'm still here," the 71-year-old singer continued.
Ozzy also admitted he has spent several months "feeling sorry for [himself]".
READ MORE:
• Ozzy Osbourne and Elton John release beautiful new duet titled 'Ordinary Man'
He told Kerrang! magazine: "[I spent the year] lying on the f****** bed feeling sorry for myself, going, 'I'm dead, I'm finished, it's all over'. This has been the worst f****** year of my life.
However, the British musician still has his sense of humour, revealing he feared he'd die a year ago after he tripped over in the night which "wouldn't have been a particularly glamorous way to go."
He said: "I've fallen down the stairs drunk, I've f****** crashed cars, I've f****** nearly died in aeroplanes. Falling over going for a p*** - it's not exactly Ozzy going out in a blaze of f****** glory, is it?
"Go for a p***: bang! Sod's law, isn't it?"