Ozzy Osbourne reveals he has been diagnosed with Parkinson's disease
Publish Date

Wednesday, 22 January 2020, 10:10AM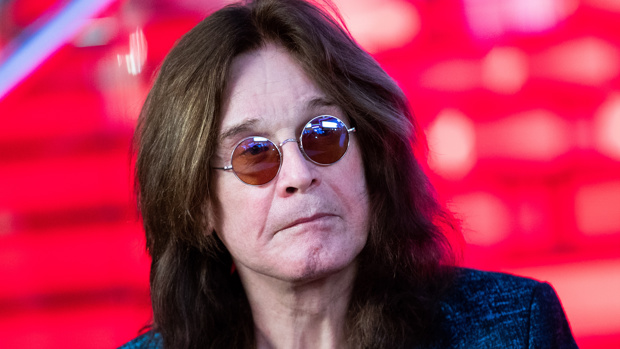 Ozzy Osbourne has revealed he has been diagnosed with Parkinson's disease after a year of health problems.
Opening up about his diagnosis during an interview alongside his wife Sharon Osbourne on Good Morning America, the Black Sabbath frontman said 2019 was the "most painful and miserable year" of his life.
He went on to reveal he was diagnosed with the neurodegenerative disease after he had surgery on his spine and neck following a serious fall.
"It's been terribly challenging for us all. I did my last show New Year's Eve at the Forum. Then I had a bad fall. I had to have surgery on my neck, which screwed all my nerves and I found out that I have a mild form," the 71-year-old singer said.
"I got a numbness down this arm from surgery, my legs keep going cold. I don't know if that's the Parkinson's or what, you know, but that's the problem because they cut my nerves when they did the surgery. It's a weird feeling."
READ MORE:
• Ozzy Osbourne and Elton John release beautiful new duet titled 'Ordinary Man'
Sharon confirmed that Ozzy is suffering from Stage 2 of Parkinson's.
"There are so many different types of Parkinson's," she said. "It's not a death sentence by any stretch of the imagination, but it does affect certain nerves in your body.
"And it's like you have a good day, a good day, and then a really bad day."
The British musician also reaffirmed his desire to keep working, saying: "Coming from a working-class background, I hate to let people down. I hate to not do my job.
"And so when I see my wife going to work, my kids going to work, everybody's trying to be helpful to me, that gets me down because I can't contribute to my family.
"But you know, put it this way: I'm a lot better now than I was last February. I was in a shocking state."
Take your Radio, Podcasts and Music with you