Paul McCartney reveals his grandson was recently robbed at knifepoint
Publish Date

Monday, 2 September 2019, 2:41PM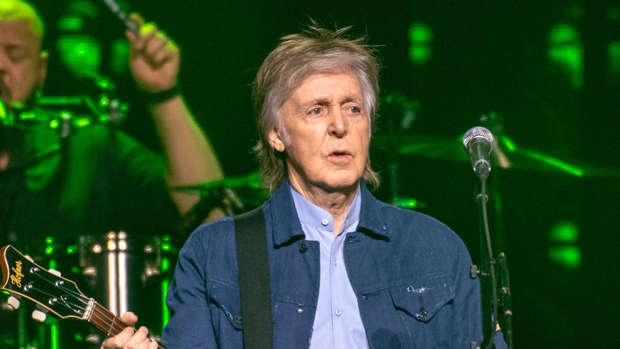 Beatles legend Sir Paul McCartney has opened up about his grandson's recent experience in which he was mugged at knifepoint.
The 77-year-old musician didn't identify which of his eight grandchildren had been the victim of the attack, but McCartney wanted to urge anyone in the same situation not to fight back.
Speaking in a new interview, he revealed: "In London, one of my grandkids, one of my older grandkids, was mugged and got his phone taken.
"He was saying the worst thing was that he should have just thumped the guy; he came back and felt a coward.
"I said: 'No, no, no, no! The guy had a knife and you don't know, the guy might be able to use that knife.' So it is scary these days."
WATCH MORE:
• America's Got Talent singer's cover of John Lennon's 'Imagine' is SO BEAUTIFUL it will give you chills!
• Paul McCartney and Ringo Starr reunite for surprise rendition of 'Sgt. Pepper's Lonely Hearts Club Band'

While discussing his grandson's ordeal, the 'Hey Jude' hitmaker recalled a similarly scary moment from his childhood when he got mugged for his watch.
He said: "When I was a kid, it was four guys and they nicked my watch. I was of a similar age. I just happened to be on my own, bigger kids came along and it was the same feeling."
He recalled thinking: "I have got to learn karate and be a black belt – and then I'll get em'!"
Before adding: "It was the worst thing."

In the same interview, McCartney revealed he is currently working on his first stage musical, an adaptation of the classic movie It's a Wonderful Life.