Perth woman had 'no idea' she was pregnant until the day she gave birth
Publish Date

Monday, 29 May 2023, 1:31PM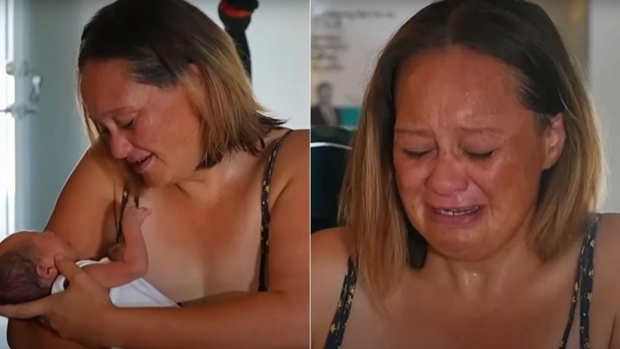 An Australian woman has experienced the shock of her life after giving birth to a healthy baby girl she didn't even know she was pregnant with.
Speaking to news.com.au, Perth-based mother Ashlee Wilson has revealed how she and her partner Justin are navigating the world of parenthood after learning she was pregnant the day she gave birth.
"I honestly had no idea I was pregnant. It was a big surprise," the 34-year-old exclaimed, stating that in the past nine months, she had felt "bloated" and noticed her periods stopped but genuinely believed it was because she was going through menopause.
"Looking back, there were clues. My ankles would randomly swell and I felt some movement in my stomach, but I thought it was my body rejecting foods I was eating.

"I was bloated, but thought it was just some weight gain. Then of course my period stopped, but I honestly assumed I was going through menopause," She said adding she didn't know much about the biological process.
"I had no idea what was coming. The whole thing was crazy.
Speaking to 7News about the day she gave birth, Wilson said she started to experience severe abdominal pain around 2am and by 4am they were so bad she was forced to call emergency services who quickly arrived and heard Wilson's screams before they even entered the house.
After an assessment, St John paramedic Mel Gardiner revealed to Wilson that she was about to become a mother.
"I had to actually kind of grab (her) face and ... I said 'there's one paramedic, there's a midwife in this state, and it's me, and I'm here today, so we're gonna have your baby'," Gardiner said.
"And that's what we did."

Wilson was in "complete denial" at first but six minutes later, at 5.26am on May 6, she gave birth to a healthy baby girl who she and her partner named Marley-Rae.
The new mum later told news.com.au that processing she was pregnant and now has a newborn took her a "few days" to adjust to adding, "But now it feels so natural and I've just embraced everything."
She also revealed her community of friends and family were equally as shocked but were quick to rally around the couple providing them with a bassinet, changing table, nappies and other newborn essentials.
"While me and bub were in hospital, my family came together and got everything from scratch," she said.
"It was incredible. Donations of clothes and other baby needs have been flowing from friends and more family members. It's been so overwhelming.
"I am so incredibly happy. Happier than I've been in a long time.
"She has lit up my life. I'm so happy she chose me to be her mum."
Wilson said her 32-year-old husband has taken on his fatherly role "super quickly" and the pair admitted they can't wait to tell their daughter how she came into the world.
This article was first published by the NZ Herald and is republished here with permission.

Take your Radio, Podcasts and Music with you