Phil Collins cancels UK Genesis reunion tour after band member tests positive for Coronavirus
Publish Date

Tuesday, 12 October 2021, 12:57PM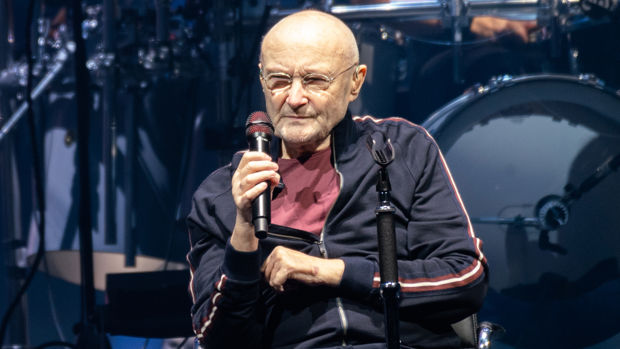 Last month, for the first time in 14 years, Genesis hit the road together for their rescheduled The Last Domino? tour, but unfortunately, Phil Collins has had to cancel the final four dates of the UK tour due to "positive COVID-19 tests within the band."
The iconic drummer took to social media to inform fans that the shows would be postponed to a later date.
"[The shows will] have to be postponed due to positive Covid-19 tests within the band," the 70-year-old wrote on Twitter.
"We are working to reschedule them as soon as possible and will announce the new dates through our website and social media channels as soon as possible."
He continued: "This is a hugely frustrating development for the band who are devastated with this unlucky turn of events.
"They hate having to take these steps but the safety of the audience and touring crew has to take priority. They look forward to seeing you upon their return."
He did not say who had tested positive for coronavirus.
It comes after Collins recently revealed the current reunion tour will be his last due to deteriorating health.
Collins essentially retired from playing the drums in concert in 2009 after he suffered nerve damage in his hands following a dislocated vertebra in his upper neck, making it impossible for him to play or even stand on his own for long periods of time.
He's since left drum duties to his son Nic Collins and has performed seated for all of his recent shows.
WATCH MORE:
• Phil Collins reunites with Genesis' Mike Rutherford for awesome rendition of 'Follow You Follow Me'

Alongside Collins, Tony Banks and Mike Rutherford have reunited for shows across the UK and Ireland, marking the band's first time performing together since the last Genesis show in 2007.
The lineup also features longtime touring bassist Daryl Stuermer.
Peter Gabriel and Steve Hackett are not be taking part in the reunion.