Piers slams Meghan
Section

News,

Publish Date

Wednesday, 5 December 2018, 3:31PM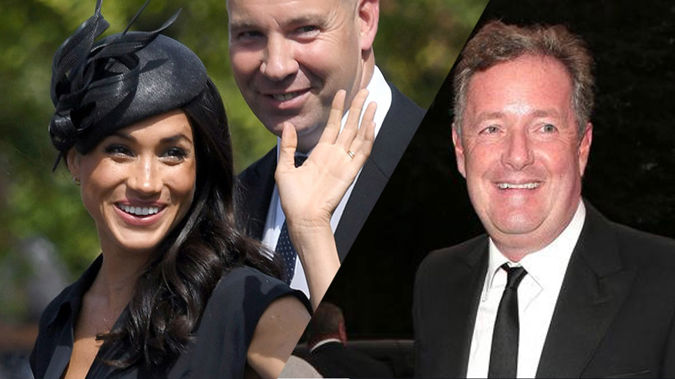 Piers Morgan has had another go at Meghan Markle, this time accusing the former actress of "acting her way to the top," and ghosting him after she became involved with Prince Harry.
The TV host launched a furious rant at Meghan on Tuesday morning after discussing a few stories that were recently published about the royal family.
"I've had my own experience with her, which was not great to be honest. I knew her for about a year and a half," Morgan, 53, said. "I got on really well with her and then bang, she met someone more important and immediately ghosted.
"So my experience wasn't great, I've got to be honest with you. And everything I've seen since does slightly smack of an actress, a Hollywood actress, seizing her chance and acting her way to the top."
He then went on to label Meghan as "a piece of work" before claiming that he was the one that put the former actress "in the cab to Harry to start with".
Journalist Radhika Sanghani hit right back at Piers, saying that his comments were "absolutely ridiculous".
"As a normal person, to me it is this really lovely love story between them," Sanghani said.
READ MORE: 
"When you saw their wedding it was very obvious they were in love and they seem a great married couple.
"But unfortunately, with this media narrative we're seeing now, it's completely changed."
Piers then took to Twitter to vent his frustrations:
Morgan has previously spoken about how he met Meghan and shared a drink with her afterward.
"Meghan came to Wimbledon to watch her friend Serena Williams play and she messages me and says, 'Do you fancy a drink?' I say, 'Come to my local pub' and there we are for 90 minutes just me and Meghan, we were great buddies!"
READ MORE: 
Do you think that Piers' comments were warranted?