Carey is slammed again
Section

News,

Publish Date

Thursday, 31 January 2019, 11:12AM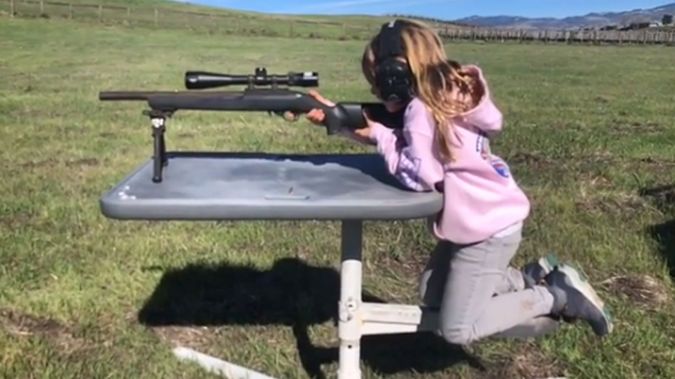 Pink and Carey Hart have developed quite the reputation of being the 'cool parents' after sharing the non-pc activities that they get up to with their children.
From riding motorbikes together, to shooting rifles, it seems that there's nothing that this family won't do.
Carey's latest post on Instagram is a perfect example of this - he even addresses the 'parent police' that love to condemn him.
Take a look at the post here:
He captioned the video: "Haven't poked the parent police bear in a few days. Willz and I shooting the 22 rifle. She is getting pretty good. Can hit a 12 inch pie plate from 30 yards. Started her shooting at 3yrs old. For the record non of us hunt, just enjoy shooting for sport. I'm raising the kids with knowledge of fire arms, how to handle them, shoot them, store them, and avoid them in uneducated hands."
While the majority of commenters commended Carey on teaching his daughter gun safety, a few weren't so happy with him.
"You are followed by millions of people, that are not as smart or as educated ... and are making an ad for guns. They are the same guns that kill our children and loved ones," one said.
Another commented: "The USA has a gun problem, not sure what message you're trying to send here."
READ MORE: 
This post comes just a month after Carey found himself in hot water when he shared a snap of his youngest son Jamieson on his dirt bike. 
Just like Carey's gun post, the picture received mostly positive feedback, but his critics were certainly there.
What do you think?