Prince William and Princess Kate's adorable nicknames for their kids
Publish Date

Wednesday, 31 May 2023, 2:21PM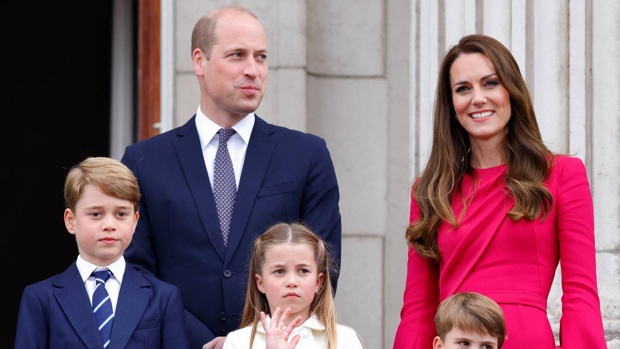 If there is one thing we know for sure it's that the Royal family love to use a plethora of names. From Prince and Princess to Duke and Duchess and all the HRH titles in between, they don't hold back when it comes to appointing names.
So, it may come as no surprise to learn they also have a slew of nicknames for each other - especially the Wales family.
Mere days after King Charles's coronation earlier this month, the family of five - Prince William, Princess Kate and their three children, Prince George, Princess Charlotte and Prince Louis - attended the Upton Scout Group in Slough leading the UK on a day of volunteering.
During their appearance, one fan revealed they were up close with the royals while they were toasting marshmallows and overheard the princess refer to her youngest son, seven-year-old Prince Louis as "Lou Bugs".
Speaking the People magazine at the time, the source said they heard Kate calmly instruct Louis where to put his marshmallow saying, "Pop that in the fire, Lou Bugs." And later, heard praising her "poppet's" hard work at the volunteering day.
But Louis isn't the only one with an adorable nickname.
During the outing, nine-year-old Charlotte referred to Kate as "Mummy" with Daily Mail reporting it's a nickname William also appears to use for his wife when talking about her to their children, while she and the kids refer to him as "Papa".
A report earlier this year also revealed George and Charlotte like to call their dad "Poachy" which was inspired by British TV chef Ainsley Harriott. While Kate sometimes refers to him as "baldy" - which began as a sharp retort to him "complaining about her endless mane of hair".
Meanwhile, William reportedly refers to Kate as "DoD" short for "Duchess of Dolittle", but they have sweet names for each other as well, Marie Claire has previously reported that Kate calls William "babe" and he is said to call her "darling".
Elsewhere, Kate has been overheard calling Charlotte, "Lottie" and after attending the Chelsea Flower Show in 2019, Kensington Palace released a video on Instagram where William was heard calling his only daughter, "Mignonette" which is French for "small, sweet, and delicate" or "cute".
As for George, the Mirror reported last year that classmates of the heir to the throne reportedly call him "PG", owing to his "Prince George" initials. It was later reported that the nickname was such a hit that William and Kate have also started calling him both "PG" and "Tips" - after the famous British tea brand, PG Tips.
This article was first published by the NZ Herald and is republished here with permission.
Take your Radio, Podcasts and Music with you